Breaking: IG Orders Shut Down Of Benue House Of Assembly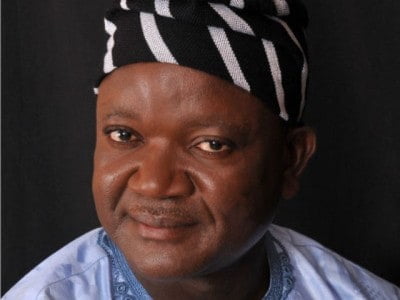 Police Chief Orders Indefinite Close Of The Benue State House Of Assembly Complex
The Inspector General of Police (IGP), Ibrahim Idris, has ordered his men to shut down the Benue State House of Assembly (BNHA), complex indefinitely.
Naija News recalls that the Police had earlier in the week, besieged the complex, preventing workers from gaining access to the complex.
Eight APC lawmakers however sat in the house and passed a notice of impeachment on the State Governor, Samuel Ortom over allegations of misappropriation of funds and other offences.
Following the impeachment saga, some other members of the state assembly also held a sitting inside the Benue state government house where they suspended lawmakers involved in the impeachment saga for 6 months.
Reports by The Independent however has it that IGP Ibrahim gave the order for an indefinite shut down of the complex  forcing the Nigeria police acting on the orders of the State Commissioner of Police, Besan Gwana, today to chase  away, staff of the assembly and seal up the complex.
Source: Naija News