APC Leader In Bayelsa Remanded In Prison For Alleged Rape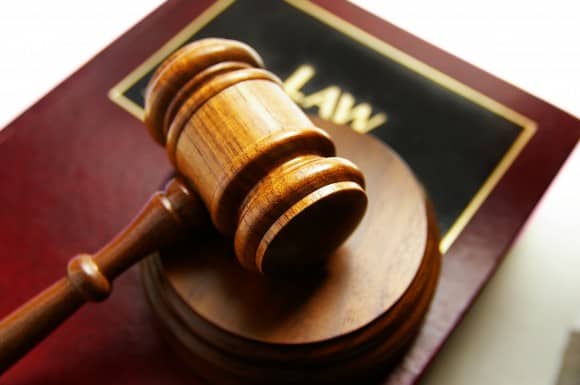 Accused Was Placed On Two Counts Charges
Chief Perekeme Kpodo, a leader of the All Progressives Congress in Bayelsa State, on Friday was remanded in prison custody by a magistrates' court in Bayelsa State, for allegedly raping a lady.
Kpodo, a vocal critic of the state government, was arraigned at the Magistrates' Court 10 presided over by Magistrate E.T. Empire-Ugwa on two counts of unlawful detention and rape of the victim.
According to the charge sheet, Kpodo, a former Security Adviser to the Bayelsa State Government, was alleged to have detained the victim on June 2 at the Etegwe area of Yenagoa with the intent to defile her and thereby committed an offence punishable under Section 155 of the Criminal Code of the state.
On count two, the former state APC interim chairman was said to have, on the day he allegedly detained the lady, raped her, thereby committing an offence punishable under Section 285 of the Criminal Code.
He, however pleded not guity to the two charges that were placed before him.
Julius Iyekoroghe, Kpodo's lawyer, represented by Funlayeifa Seibokuru, quickly applied for Kpodo's bail on grounds of ill-health and self-recognition.
Seibokuru told the court that the bail application was predicated on the fact that every accused person is presumed innocent until proved guilty.
He said his client, Kpodo, was hypertensive and suffered other sicknesses.
Also, he stated that the accused person was a known politician and businessman who owned hotels and property in the state, adding that if granted bail, he would not jump bail.
But the prosecution lawyer, Ayibatonye Jumbo, opposed the bail application, arguing that being a politician and influential businessman, granting Kpodo bail could jeopardise the case.
Jumbo said, "There is the likelihood of the accused person interfering with the witnesses of the prosecution.''
The judge adjourned the case until August 10 for the ruling on the bail application and remanded the accused in prison custody.
Meanwhile, Kpodo allged, outside the court premises, that he was being victimised for criticising Governor Seriake Dickson's leadership style with his frequent travels.
He said, "This trial is politically motivated; the case was reported in June to the police. The girl in question made the allegation as a tool of blackmail to cover up a fraud allegation of N500,000 and the case was withdrawn when the family apologised to me.
"But the government has been mounting pressure on the girl to come up and the girl spoke on the phone to my hearing that the matter was closed. Only yesterday, July 26, more than 30 policemen came to arrest me on the orders of Governor Dickson because I spoke out against his government. I shall not be intimidated. I am not going to keep quiet. The battle has just begun.''
Source: Naija News