Impeached Benue Speaker Suspended By State Assembly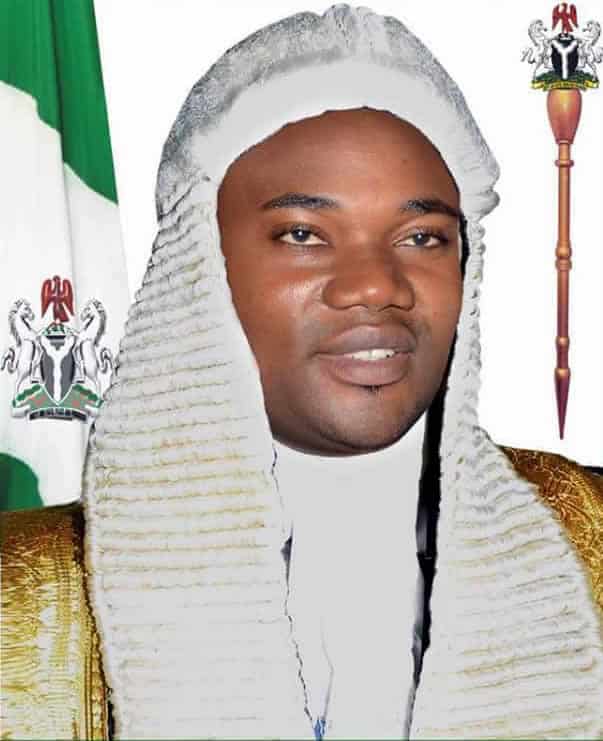 Benue State House of Assembly today experience another huge drama as Members of the assembly were seen scaling the high perimeter fence surrounding the Assembly Complex and jumped into the premises in an attempt to hold a parliamentary session.
Naija News Understands that both the impeached speaker, Mr Terkimbi Ikyange (APC Ushongo ) and his successor, Mr Titus Ubah, (APC Kyaan) were at the premises, both laying claim to the post of speaker.
Supporters of both sides forced their way into the premises through the high wall. Both groups were, however, prevented from gaining entry into the main lobby of the complex to hold their meetings.
Naija News also learnt that some of the supporters of Mr Titus Ubah, (APC Kyaan) were later reported to hold a different plenary session were the impeached Speaker, Mr Terkimbi Ikyange, was suspended for six months.
He was suspended on Friday after a motion was moved by the Majority Leader, Mr Avine Agbom, and backed by 18 other lawmakers who held plenary at the old banquet hall of the Benue State Government House Makurdi.
The lawmakers accused Ikyange of allegedly disparaging the house by mobilizing police personnel to the assembly complex to deny members access to the chamber.
They also called on the Commissioner of Police to immediately order his men to vacate the assembly complex as there were no security threats to lives and property.
As early as 8:00 am, police vehicles had blocked the main entrance of the state House of Assembly, preventing the 22 lawmakers who impeached Mr Terkimbi Ikyange from gaining access