I Remain Speaker Of Benue Assembly; Impeached Ikyange Declares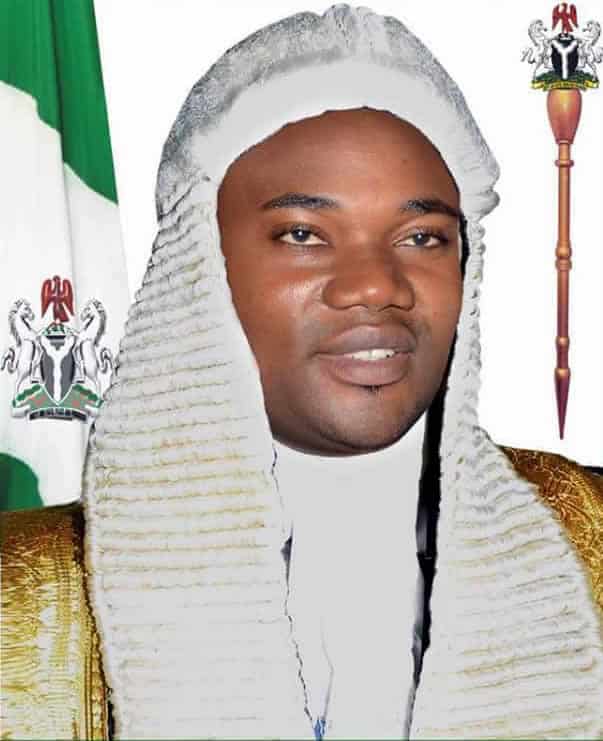 Impeached Benue Speaker Protests His Impeachment, Says It is An Act Of Illegality.
Impeached Benue Assembly Speaker, Terkimbi Ikyange has described as "an act of illegality"his removal by his colleagues.
Naija News reports that Ikyange was impeached yesterday after 22 members of the House which has 30 members, passed a vote of no confidence on him in his absence.
Other principal officers sacked were the Deputy Speaker, James Okefe (APC, Okpokwu) Majority Leader, Benjamin Adanyi (APC,Makurdi South) and Deputy Majority Leader, Nick Eworo (APC/Oju). Titus Uba (APC/Kyan) was elected Speaker.
Reacting, Ikyange told NAN that it was "an act of illegality", declaring that he was still the Speaker of the House. "The proper procedure for impeachment was not followed. As Speaker, I am the only one qualified to reconvene the seating of the House. "In my absence, only the Deputy Speaker can reconvene the Assembly as directed by me. None of us was aware of this session because we are currently on recess. "To the best of my knowledge, the House stands adjourned till Aug 15. When the House is on recess, we can only reconvene if there are matters of urgent importance. "Since this procedure was not followed, I consider this an act of illegality.
He noted that his reaction was not because of himself but about the sanctity of the Assembly. It is an institution whose rules must not bastardized," he said.
Ikyange warned those parading themselves as leaders of the House to desist from doing so in their own interests. "As far as I am concerned, all the principal officers are intact. Nobody is impeached," he assured .
In the same vein, Chairman of the All Progressive Congress, APC in Benue, Abba Yaro, said that he was not aware of any change in the leadership of the Assembly. "I am still trying to get details of the said impeachment; I will get across to you as soon as the picture is clear. Right now, I can't believe it is true," Mr Yaro said.