PDP Urges Saraki, Lai Mohammed To Join Their Party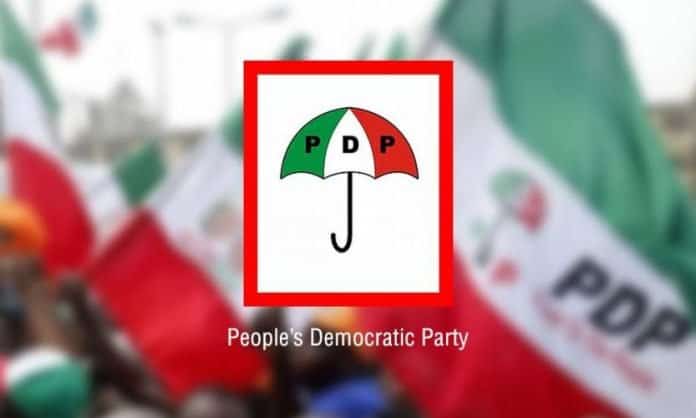 PDP Wants Saraki's Return To Party
The Senate President, Dr Bukola Saraki, and his loyalists in the All Progressives Congress have been urged by some concerned members of the Peoples Democratic Party, Kwara State chapter to defect to PDP.
Alhaji Lai Mohammed, Minister of Information, and the Kwara State APC factional Chairman, Bashir Bolarinwa, were also urged by the group to defect to PDP.
The statement, which was signed by Abdullahi Lateef, Moshood Issa, Danjumo Hamid, Olabode M. A. and Ayinde Wasiu, read, "We are ready to embrace all those indefatigable political bigwigs like Saraki to act as the needed impetus for our success in subsequent elections.
"Those set of politicians of goodwill as men and women of timber and calibre would definitely change our song from the sorrowful tune of defeat to the hilarious songs of victory.
"We are eagerly and particularly looking forward to the arrival of all the widely acclaimed, 'game changers' to strengthen our party and return us to our former winning ways. The clarion call is most appropriately directed to big time political leaders like Saraki, Lai Mohammed and Bolarinwa."
Meanwhile, the pioneer Chairman of the PDP in Kwara State, Mr Kunle Sulaiman, had cautioned the PDP National Chairman, Uche Secondus, against welcoming Saraki, his loyalists and other members of the Reformed All Progressives Congress.
He spoke when scores of women and youths of the PDP protested against the speculated return of Saraki and his loyalists to the PDP.
Sulaiman said, "By the Special grace of God, if Bukola should contest for Senate in Kwara Central, no matter the political party, he will not return to that seat.
"We also know that the prostitutes, the political lepers, are at their game again. They are looking for where they hibernate and again destroy. We do not want them in our party because we do now want to be infected by their leprosy. Therefore, we are telling the whole world that the PDP, not only in Ilorin West (will not admit them).