Report Gives Reasons Why Students Fail English in WASSCE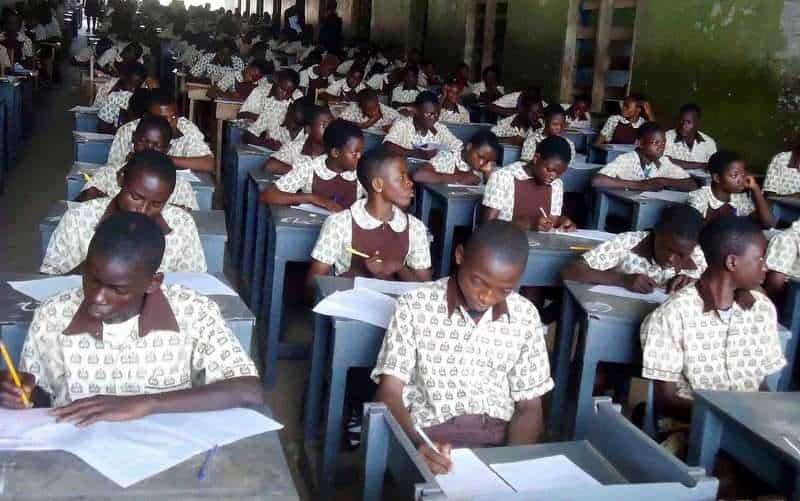 2018 WASSCE Chief Examiner's Report, has revealed that massive failure in English is not unconnected to the  use of Pidgin language and short-hand by students, Agnes Teye Cudjoe, the Public Relations Officer of the West African Examination Council in Ghana says.
According to a report by Adomonline, 193,882 candidates, representing 61.67% out of the total number who sat for the exams failed to obtain a pass mark to enable them to secure admissions into the university.
Provisional results released by WAEC indicated that 99,402 which represents (31%) obtained D7-E8 in the English Language, 94,607 which represents (30.09%) obtained D7-E8 in Mathematics, and 109,069 which represents (34.72%) also obtained D7-E8 in Integrated Science.
68,002, representing 21.61%, obtained F9 in English Language; 99,275 (31.58%), obtained F9 in Mathematics; and 46,367, representing 14.76%, had F9 in Integrated Science.
Agnes Teye Cudjoe, while speaking to  Ekourba Gyasi on Atinka AM Drive Monday, disclosed that  that although 2018 WASSCE saw an increase in the passes in Science compared to 2018, there was a total drop in passes in English and Maths.
The 2018 Chief Examiners Report, according to her told WAEC of a dearth of vocabulary in the scripts of most of the candidates.
The report also advocate the introduction of intensive reading to boost the vocabulary of students.
"You would agree with me that these days, our candidates hardly read, everybody is busy doing WhatsApp and all that. If students spend more time reading very good books, textbooks, Literature and English books they will improve and have command of the English Language.
The report also admonished teachers to give students more exercises on spelling drills, comprehension and summary to help students improve their Vocabulary.
"With respect to Mathematics, the 2018 Chief Examiners report revealed that the major challenge for the candidates was as a result of their inability to translate story problems into mathematical statements. The report also discovered that the candidates failed to answer questions on trigonometry and geometry", she added.