Atiku Admonishes Nigerians To Vote Leaders With Capacity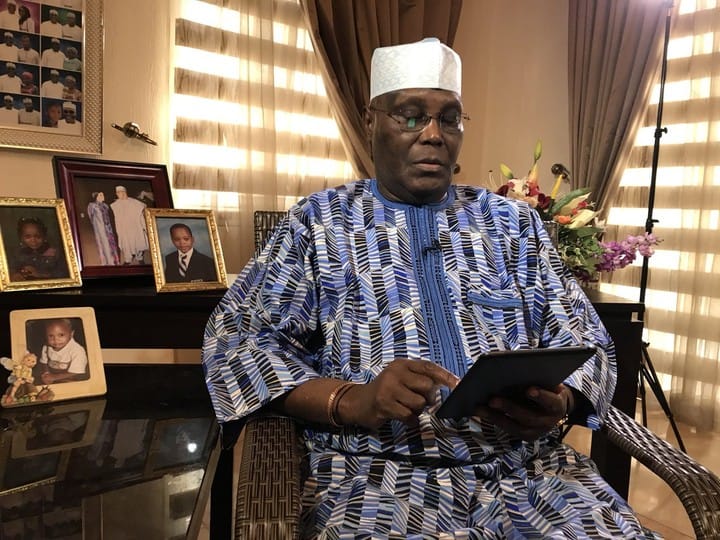 Former Vice President of Nigeria, Atiku Abubakar, has emphasized  the need for Nigerians to elect leaders with capacity to tackle the nation's economic and security challenges in 2019.
Atiku made this known when he was hosted by  Gov. Okezie Ikpeazu of Abia in Umuahia.
"We have the issue of insecurity. You are not secure wherever you may be in the North, South, East or West.
"In every aspect of our economic endeavour, we have gone back. All these are serious security and economic issues.
"Therefore, it has become imperative for us to put our heads together, unite and make sure we elect leaders that can reverse all these." he said.
Atiku applauded the Abia government for its efforts at addressing the infrastructure deficit in the state and the commitment toward upgrading Aba to a world-class industrial and commercial city.
Ikpeazu stated that there is the need for the People Democratic Party (PDP) to work out the candidate that would spearhead it quest to win back Aso Rock.
He said that such decision "should reflect the interest of Nigerians," adding that the unity of the country was central to its economic growth.
NAN reports that the Former VP met with leaders and key stakeholders of the PDP in the state, when he visited the Party's secretariat in the state.
He also spoke to members and supporters of PDP at the Michael Okpara Auditorium, where he urged them to remain steadfast in their support for the party.
Abubakar said he was in the state to formally inform the party and its members about his presidential aspiration ahead of the party's national convention.