Fela's Afrika Shrine To Host French President On Tuesday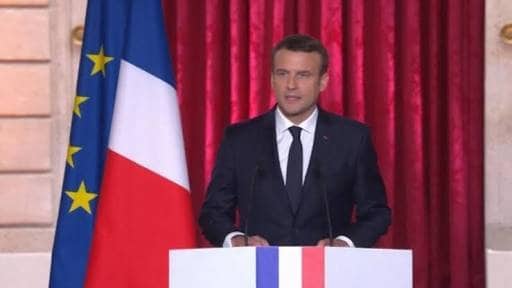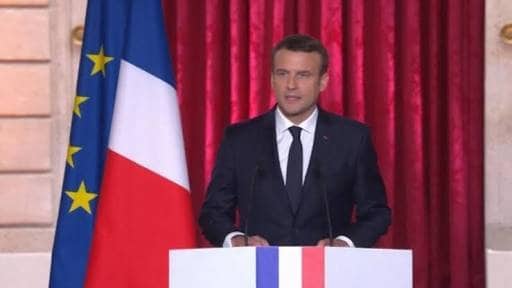 Afrika Shrine, a nightclub in Lagos founded by Nigerian music legend Fela Anikulapo Kuti will play host to Emmanuel Macron, the France President on Tuesday.
Macron, who is not a stranger to Nigeria, (he trained as a senior Civil Servant in French Embassy in Lagos) would be the first "real President" to step feet into the shrine, which is known for things like the Afro Beat genre, Marijuana and sexy dancers.
The Afrika Shrine located in the teeming Lagos district of Ikeja replaced Fela Kuti's original club that burnt down in 1977, but for millions of fans it still represents the original Shrine built by the musical maverick.
Afrika Shrine described as a "must see place" by Olivier Laouchez, the head of the TRACE media and entertainment group and organiser of the event Macron will attend would host the evening event that will feature concerts, fashion shows by leading African designers and a meeting with stars from Nigeria's booming Nollywood film industry.
"There is clearly something abuzz in Lagos, with auctions mushrooming, and this will explode," said contemporary art specialist Marie-Cecile Zinsou, who is based in neighbouring Benin.
"The idea is to show the richness and diversity of African cultures," said Laouchez.
"Europe does not know Africa or at least its cultural dimension."
Macron who is expected to attend an African Union summit on Sunday in the Mauritanian capital Nouakchott, would also be visiting Abuja to hold talks with President Muhammadu Buhari on security and terrorism, before coming to Lagos, a vibrant megapolis of 20 million people.
Called the "black president" by adoring fans, Fela Kuti's trademark style, christened Afrobeat, featured songs in his native Yoruba and pidgin and were searing indictments of corruption and incompetence.
Source: Naija News