Vote For Candidates Of Your Choice – Buhari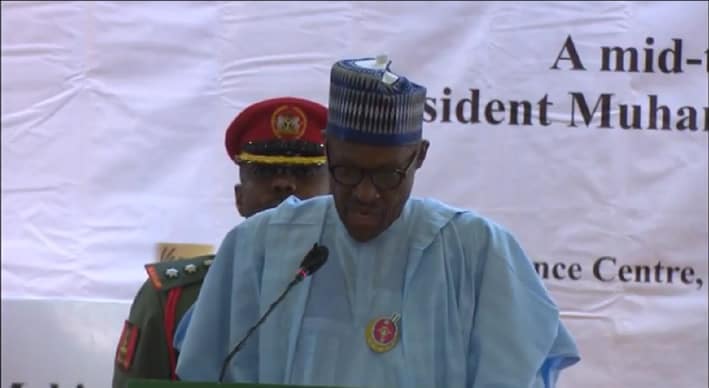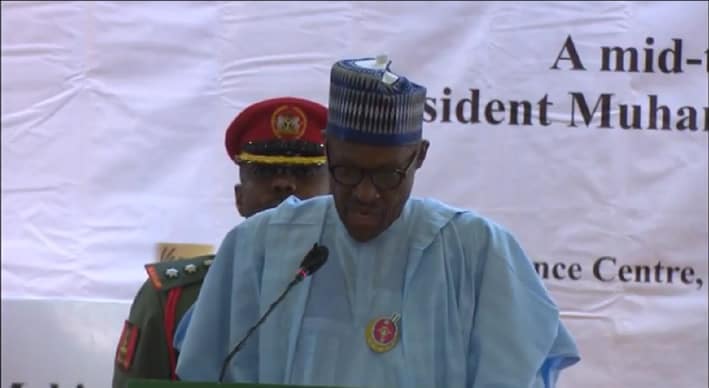 President Muhammadu Buhari last night admonished Nigerians to vote for candidates of their choice in next year's general elections.
He made this known while breaking fast with members of the judiciary led by Supreme Court Justice Olukayode Ariwoola.
He said: "Let them vote for anybody they want across ethnicity and religion and impose their decisions on them. I think that is what I am calling on and I am begging the governors to please continue with voter education so that people will take their permanent voter card seriously and make sure that they don't lose them.
Recalling his political trajectory for the umpteenth time, He said: "I find it necessary to invite you because I don't normally see you, I have to repeat what I said having heard what you said. I mentioned that when I was in the military and much younger, we believed things were going wrong and so when I came I took from the president downwards, to Kirikiri (prison) against your advice and told them that they are guilty until they prove themselves innocent.
"I decided to put on agbada and come back, I tried three times and then fourth time I eventually made it. Thanks to God and thanks to technology because this permanent voter card and card readers are fantastic.
"Now with technology, it has been made easy. That is why I keep appealing to the governors to embark on voter education, to please tell the people that their voter card is their national card so to speak."
former Chief Justice of Nigeria (CJN) Alpha Belgore, while speaking on behalf of the Judiciary, said he had always respected the President as a person.
"He loves this country very much. Because of that, what he need always is to have very good people around him. The economy is down all over Africa so if we have any other problem now, it's just a child's play with what is happening in other countries.
"I pray that this country will continue to develop under you. God will continue to guide you right and the country will be very very strong. We are holding another election next year." he said