Angry Reactions Meets Buhari Democracy Day Speech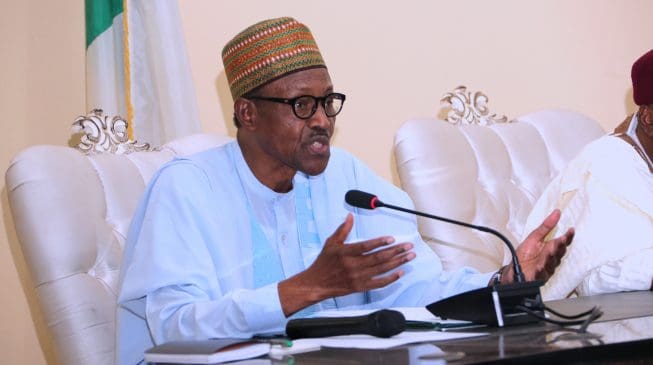 A lot of reactions has followed President Muhammadu Buhari's Democracy Day speech, with several people accusing the president of failing woefully in many ways.
The Anglican Bishop of Okigwe South, Rt. Rev. David O. C. Onuoha, while talking about the issue of insecurity, said a lot of Nigerians are living in serious fears with the direction the country is moving.
"The fears are heightened every day by news coming from the print, electronic and the social media, as well as what the eyes can see about the growing level of insecurity in the land", Onuoha said.
While expressing happiness that Boko Haram has, according to the Federal Government, "been decimated and degraded to the point that they no longer occupy territories in Nigeria", the bishop noted that precious lives are still being taken by the insurgents in the country.
"The menace of killer herdsmen and their manifest proclivity for killing people in scores, destroying farmland and sacking communities are unprecedented. That they carry sophisticated weapons, operate freely, openly and escape prosecution, is as disturbing as it is intriguing", Bishop Onuoha fumed.
He was concerned that with the rate at which the herdsmen are operating in the country, "the government of the land seems incapable of arresting the situation remains a puzzle".
Bishop Onuoha also stated that "all these are happening at a time when the entire security architecture of the country are in the hands of people from a particular tribe and religion, and this makes it very interesting."
The Bishop then had this poser for the Federal Government: "How come that the speed, decisiveness and brutality of Operation Python Dance II, with which the agitation for self actualization that recorded no casualties was quelled, have not been deployed to this particular menace that has caused much pain and blood to our nation?"
Reacting also, Imo State Chairman of the Peoples Democratic Party, PDP, Chief Charles Babatunde Ezekwem, the President failed in securing lives and property.
"Life is precious and inalienable. The security of human life is one aspect of governance that shouldn't be toyed with, for whatever reason", Chief Ezekwem said.
He was particularly irked by the number of precious lives that have been brazenly wasted by armed herdsmen and with no end in sight.
"Insecurity, like we have it now, does not respect political party lines. What is most intriguing is that each time the President talks about it, he plays it down so much that one wonders why he even delved into it", Ezekwem said.