Court Orders Buhari, Saraki To Prosecute N481b Budget Padding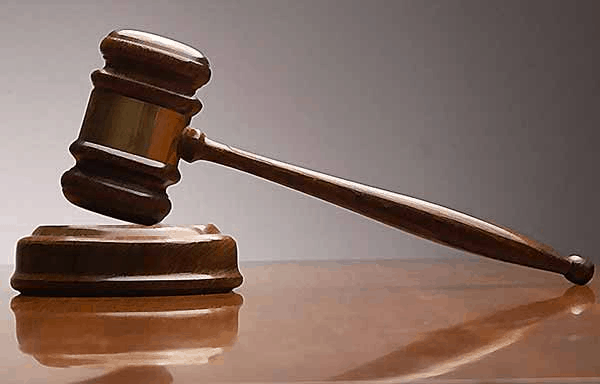 Court Orders Prosecution Of Padding, While SERAP Warns That If Padding Is Not Stopped By FG Now, It May Never Be Stopped.
A federal high court in Lagos has ordered that President Muhammadu Buhari as well as Senate President Bukola Saraki immediately demand a report of padding and stealing of some N481 billion from the 2016 Budget.
The judgment was delivered yesterday by Justice Mohammed Idris following a mandamus suit no: FHC/L/CS/1821/2017 brought by Socio-Economic Rights and Accountability Project (SERAP).
The Court also ordered President Buhari to "direct the publication of the report of investigations by security and anti-corruption bodies into the alleged padding of the 2016 budget."
In the suit presented against the President of Nigeria and the Attorney General of the Federation  as well as the Minister of Justice, Justice Idris  also stressed that President Buhari in the exercise of his executive powers has a duty to ensure compliance with the provisions of article 22 of the African Charter on Human and Peoples' Rights, holding further that Buhari is "expected to use his executive powers for the public good of Nigeria."
Article 22 of the African Charter provides that, "All peoples shall have the right to their economic, social and cultural development with due regard to their freedom," and that "States shall have the duty, individually or collectively, to ensure the exercise of the right to development."
The Court  also directed Buhari to "Urgently halt alleged attempt by some principal officers of the National Assembly to steal N40 billion of the N100 billion allocated by his government as 'zonal intervention' in the 2017 budget."
Buhari is also ordered "to closely monitor and scrutinize the spending of N131 billion (accrued from increased oil bench mark) allocated for additional non-constituency projects expenditure, to remove the possibility of corruption."
Solidifying its claims, the Court held that "SERAP, being a human rights non-governmental organization has sufficient interest in the way and manner public funds are being utilized in this country."
SERAP deputy director Timothy Adewale said: "This judgment confirms the pervasive corruption in the budget process and the prevailing culture of impunity of our lawmakers as well as the failure of the authorities to uphold transparency and accountability in the entire budget process and implementation.
The judgement is an important step towards reversing a culture of corruption in the budget process that has meant that many of our lawmakers see the budget more as a 'meal ticket' to look after themselves than a social contract to meet people's needs and advance equity and development across the country."
"This is a crucial precedent that vindicates the right to a transparent and accountable budget process and affirms the budget as government's most important economic policy document, which is central to the realization of all human rights including the rights to health, water, and education.
Adewale who noted that the Court will soon obtain a certified copy of the judgment said  SERAP will do everything within its power to secure the full and effective enforcement of this important judgment."
It would be recalled that SERAP last year filed the suit after the organization said it received "credible information from multiple sources that the Department of State Services (DSS) and the Economic and Financial Crimes Commission (EFCC) have completed investigations into the allegations of padding of the 2016 budget, completed their reports, and indicted some principal officers of the House of Representatives and the Senate, and that the accounts of some of the principal officers containing allegedly illicit funds have been frozen, and that the case files for the prosecution of those indicted were ready."
The suit filed on SERAP's behalf by its counsel Mrs Joke Fekumo read in part: "Unless the principal officers indicted in the alleged padding of the 2016 budget are prosecuted and any stolen public funds recovered, the Federal Government will not be able to stop padding of future budgets. Alleged corruption in the budget process will not just melt away or simply evaporate without addressing the fundamental issue of impunity of perpetrators."
"Addressing alleged corruption in the budget process by pursuing prosecution of indicted principal officers of the National Assembly will provide an important opportunity for the Federal Government to reignite the fight against corruption and fulfil a cardinal campaign promise, to show that the Federal Government works on behalf of the many, and not the few, as well as jumpstart economic activities and break the back of the recession."
"Publishing the report of the investigation of the alleged padding of the 2016 budget, and prosecuting suspected perpetrators are absolutely important to avoid another padding, which the Federal Government can ill afford."
"The allegations of crime of budget padding against the indicted principal officers of the National Assembly is a gross deprivation of the good people of Nigeria's legitimate wealth and natural resources. We respectfully urge your Lordship to hold that the citizens of Nigeria have been deprived of their natural wealth and the indicted principal members be prosecuted by the Minister of Justice and Attorney-General of the Federation."