My Govt Won't Tolerate Mediocrity At All – Buhari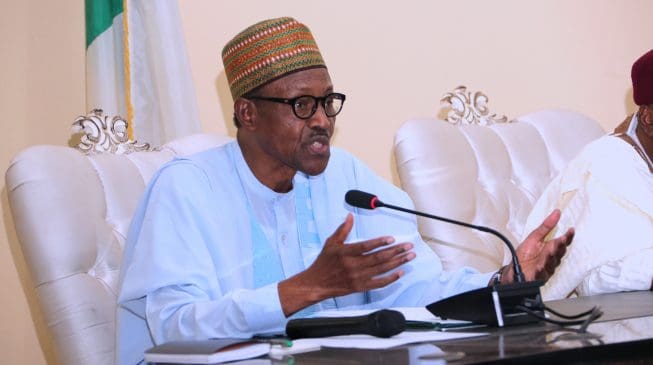 President Muhammadu Buhari, today warned that no form of mediocrity would be tolerated from any private or public citizen by his administration, adding that he would go out of his way to reward excellence.
The warning came at the 17th National Productivity Order of Merit, NPOM, Awards at the Nigerian Airforce Conference Centre, Abuja, in his promise to reward excellence, presented awards to the Head of Civil Service of the Federation, Mrs. Winifred Oyo-Ita and other distinguished Nigerians drawn from the corporate and public sectors.
While a dressing the attendees, the president highlighted the menace of corruption and maintained that his government would not compromise on policies that would ultimately help to sustain the productive capacity of the country.
He said the nation under the last three years of his rule had achieved a lot. such as delivering it from a recessed economy, he built Nigeria's foreign reserve from about $29.6bn in 2015 to $47.5billion as at May, 18, 2018.
According to the President, the Gross Domestic Product(GDP) in Nigeria stood at 1.95percent at the end of the first quarter of 2018, a feat his predecessors could hardly boast of even while the economy was buoyant with huge capital inflow from oil resources.
He stated that the Treasury Single Account Policy brought in by his government has saved the country about N200 billion which would have been swallowed by ghost workers in the country.
Speaking on the theme: "Productivity for Economic Recovery and Sustainable Growth" Buhari said no nation can attain prosperity without vibrant and productive citizens.