FG Saved N120bn From Ghost Workers – Buhari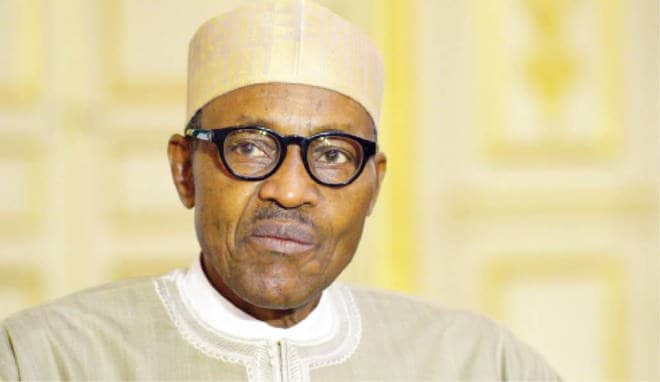 President Muhammadu Buhari has disclosed that the Federal Government has saved over N120 billion from the elimination of ghost workers in the public service.
The stated further that the Treasury Single Account (TSA) saved the federal government of up to 108 billion on bank charges.
Speaking at the conferment of the National Productivity Order of Merit Award on 15 Nigerians including the Head of the Civil Service of the Federation, Winifred Oyo-Ita, the President said programmes put in place by the current administration has started to yield fruits as shown in the decline inflation rate to 12.5 percent as at May 14.
He blamed over dependence on single commodity and unprecedented looting of the nation's treasury for the recession witnessed in Nigeria in 2016.
The Nation reports that he added that the current challenge before the government is how to sustain the recovery and ensure growth.
He said: "As you are already aware, our country, recently witnessed a tough economic period of recession due mainly to over dependence on a single export commodity as well as the unprecedented looting of the treasury. With our determined efforts, we were able to exit recession. The challenge before us now is how to sustain the recovery and ensure growth.
"The Economic Recovery and Growth plan (ERGP) of this administration targets 7% growth rate by 2020, driven by strong non- oil sector growth in agriculture, solid minerals, manufacturing, information technology and services.
"Our aim is to change our narratives from an import- dependent, consumption- driven and undiversified economy to a producing nation where we grow what we eat and consume what we make. Our effort in this regard is beginning to pay off as most indices by which an economy could be measured are looking bright.
"Our foreign reserve has risen to $47 billion as at April 9, 2018 as against $29.6 billion in May 2015. The inflation rate had dropped to 12.5% as at May 14 2018, making it the 15th consecutive month of fall. The implementation of the Treasury Single Account (ISA) has stopped the pilfering of the Treasury.
"Some N108 billion has been saved from bank charges. Over N120 billion has also been saved from the elimination of ghost workers in the public service. We have also made steady progress in our diversification programme especially in agriculture and mining."