Family Tells Killer Boyfriend To Marry Their Daughter's Corpse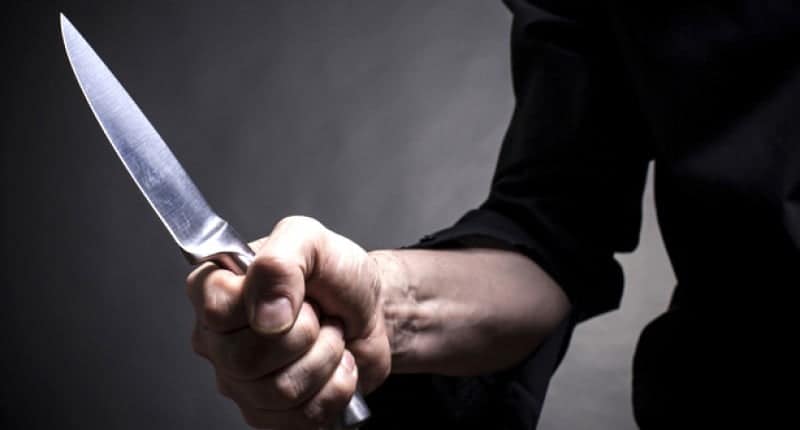 Man Stabs Girlfriend To Death Due To Argument
Confidence Nwanma, who was murdered by his boyfriend, Saliu Ladayo, has been asked by the family of the deceased to marry the corpse of their daughter which is in respect to the tradition of the family.
The deceased was reportedly stabbed to death by her boyfriend, last week at Oshinle area of Akure, the Ondo State capital as a result of a disagreement that ensued between the lovers and this led to the arrest of the killer by the men of Ondo State Police Command.
Recall that Naija News had earlier reported about the murder case involving Saliu Ladayo and Confidence Nwanma
Mr. Jude Nwanma, the father of the deceased, while speaking with newsmen at their apartment at Oke Aro, Akure, stated that before their daughter could be buried, the traditional rites must be performed in their hometown in Oru East Local Government Area of Imo State.
He also revealed that failure to perform the traditional rites would bring calamity to the family of Ladayo, the killer's family.
He said, "In our place, it is mandatory that the man must marry the corpse of our daughter killed in cold blood. We must perform the normal traditional rites by taking the corpse to our village where the marriage would take place.
"It is mandatory that he pays everything in double the normal way because he brought our daughter dead for marriage. He would perform all the traditional rites before our family would let him go. This is because, without this traditional rites, every young person from the family of the boy would never get to the age of our daughter, but must die a sudden death just like our daughter.
"This is not our making, it is the tradition of our ancestors even before we were born. Our people all over the world are waiting for the court judgment. Any way it goes, the boy must perform the marital rites to our daughter's corpse before anything.
Meanwhile, the killer boyfriend, Ladayo, who was paraded at the headquarters of the state police command, said the devil pushed him to kill his girlfriend, Confidence.
The 24 year old murderer who narrated how the incident happened, said, "When she came to my house, some people on the street had earlier told her that I came to the house with another woman. She was so annoyed with me that she started cursing me that if I make love with another girl, I won't make it in life.
"She left and when she came back to me later, I asked her to forgive me and reverse the curses but she refused and I seized her phone. We were both inside dragging the phone and I didn't know what came over me, I just went to take a knife and stabbed her to death."
Mr. Femi Joseph, the state Police Public Relations Officer, said the suspect would soon appear in court.