Biafra Group Says Ohanaeze Restructuring Agenda Not Feasible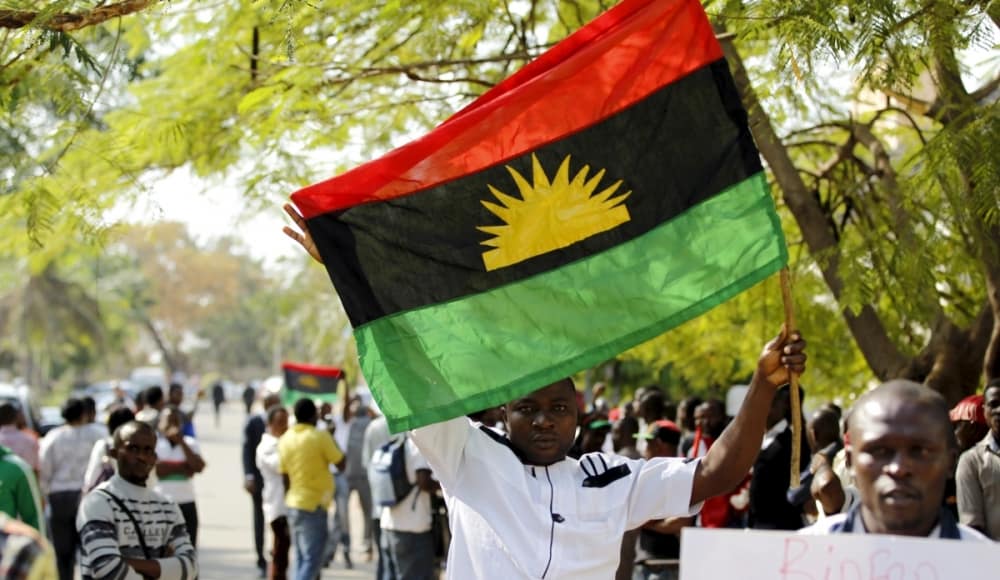 The Biafra Nations Youth League, BNYL, have reacted to the statements by the leadership of Ohanaeze Ndigbo that Biafra is not feasible, only but restructuring, BNYL Leader, Princewill Richard faulted the apex Igbo group as he maintained that restructuring agitations is waste of time, "everyone knows that those clamouring for restructuring are just hiding from Biafra struggle, the Ohanaeze should know that restructuring Nigeria is not also feasible, it's unrealistic, the north being in charge of the National Assembly, the Executive and the Judiciary will never allow a restructured Nigeria".
Continuing he said; "although a restructured Nigeria would have been good with a weak central government, as that will favour the ongoing struggle for independence of Biafra, but knowing or suspecting that, that maybe the game plan, the north and west will not fall mugu.
I laugh when I hear a President of Ohanaeze say that he has brought entire Southern Nigeria together and the three geopolitical zones are now backing their restructuring agenda, unfortunately he know the character of the Yorubaman, he will be disappointed at the last minute.
Our fathers went to war when Nigeria refused to implement Ojukwu's proposal to restructure the country during the Aburi Accord, will Ohanaeze be ready to retrace it steps if their restructuring clamour fails". He asked
Meanwhile, the BNYL have reinstated that the Ohanaeze is free to go ahead with their summit as an Igbo apex group, and cautioned the indigenous people of Biafra to withdraw it's threat of disrupting the summit.