Congo Confirms 14 More Ebola Virus Cases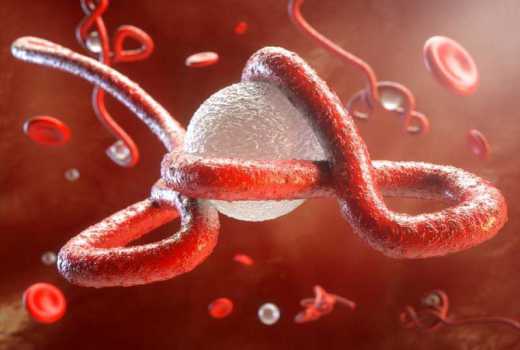 Ebola Virus Disease: Congo Central African Health Ministry  Confirms 14 More Cases, Observe 31 Others
Congo Central African Health Ministry has reported another 14 confirmed Ebola cases while observing 31 who have showed symptoms.
According to the Ministry, "In total since the start of the epidemic, there have been 45 cases of hemorrhagic fever, including 10 suspected cases, 21 probable cases, and 14 confirmed cases," the ministry said in a statement on Friday.
The ministry said just one person had been confirmed dead from the virus, but 25 people are suspected to have died from it.
Earlier Thursday, the ministry had only three confirmed cases, one of which – the first in a major urban area – had prompted an urgent World Health Organisation meeting for Friday to decide what measures should be taken, including the possible declaration of a public health emergency.
Ebola is a highly infectious virus that can cause fever and bleeding.
The death rate runs as high as 90 per cent, but the lethal risk can be reduced significantly if patients are quickly isolated and if they receive fluids.
Naija News reports that earlier in the week, WHO delivered 5,000 Ebola vaccines in Congo as part of the UN's efforts to control the spread of the disease.
Similarly, the European Commission has released around 1.6 million euros (1.9 million dollars) to help tackle an Ebola outbreak in Congo, as well as organising flights to transport emergency staff and equipment to the affected areas.
Of that, 1.5 million euros will provide logistics support to the WHO and 130,000 euros will help the Congolese Red Cross perform life-saving interventions.
"All must be done to isolate the Ebola cases, especially since there has been a case in Mbandaka city," said EU Humanitarian Aid Commissioner, Christos Stylianides.
A statement reported by Punch says the EU is also ready to deploy its pool of voluntary specialists and medical assets, and its Copernicus satellite will provide emergency mapping services to help reach affected areas.