Almakura Presents Fayemi To Buhari As APC Candidate For Ekiti Election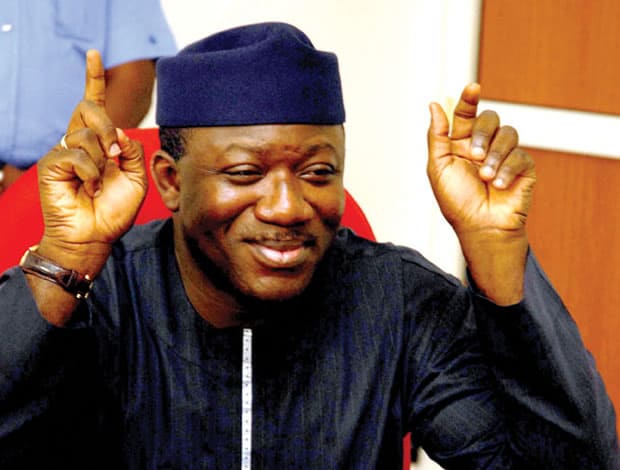 Almakura Presents Fayemi To Buhari As The All Progressive Congress (APC) Standard Bearer In Ekiti State
Chairman of the All Progressives Congress, (APC), governorship primaries in Ekiti state, Tanko Almakura, has today, at the Presidential Villa in Abuja, presented the Minister of Solid Minerals Development Dr. Kayode Fayemi to President Muhammadu Buhari as the party's standard bearer for the upcoming July governorship elections in the Ekiti State.
Fayemi who is yet to tender his resignation letter to the President said he was still protected by the 1999 constitution (as amended) to remain in office 30 days before the election.
Fayemi had earlier won as APC candidate for the election in the primaries with 941 votes ahead of Segun Oni who had 48
He said that Ekiti required a rescue mission by all means to put a stop to the alleged continuity of lack of salary, continuity of poverty, continuity of want and continuity of been directionless.
The Minister also promised to restore the state to the part of abundance, part of human development, accountability and transparency in government.
Naija News recalls the minister has promised to resign from the federal cabinet in two weeks time in order to focus on campaigns for the Ekiti governorship election.