Nigeria Breaking News Today Thursday, 10 May 2018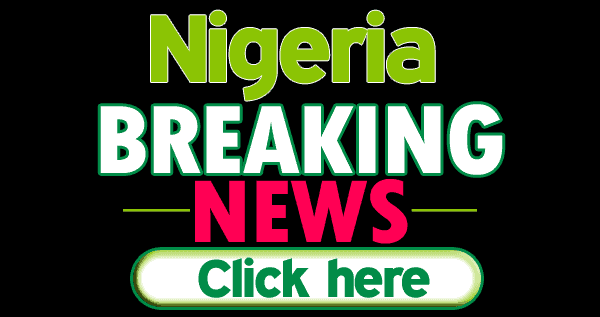 This is a roundup of some of the breaking news in Nigeria for Today Thursday, 10 May 2018
I Ignored Senate Invitation Because It was A Deliberate Blackmail And Mischievous Summon– IGP Idris
The Inspector-General of Police, Ibrahim Idris, has accued Nigerian senators of trying to blackmail and witch hunt him into perverting the course of justice.
Mr Idris, who refused to honour two previous summons by the Senate, said he failed to appear for a third time yesterday because he found no reason to do so, having learnt that the invitation was 
"a deliberate blackmail, witch-hunting, unfortunate and mischievous"
 on the part of senators.
Read more details here
Senate Declare IGP Ibrahim Idris Unfit To Hold Any Public Office
President of the Senate, Bukola Saraki, said the lawmakers have moved to declare the Inspector General Of Police(IGP) Ibrahim Idris, persona non grata, stating that he isn't fit to hold any public office in Nigeria or outside the country.
Senate Resolution An Attempt To Blackmail I-G-Police
Ibrahim Idris, The Inspector-General of Police, has responded to the Senateclaim that he owed them no apologies  following his non-appearance before the upper chamber.
The IG disclosed that he did not attend that meeting with the senate because stating that a senior police officer of the rank of Deputy Inspector-General or an Assistant Inspector-General could act on his behalf in an official capacity at any function.
Read more details here
IGP Ibrahim Idris Shuns Senate Invitation For The Third Time
The Inspector-General of Police, Ibrahim Idris, has for the third time in a month, failed to appear before the Senate after he was summoned by the legislators.
As earlier reported by Naija News, the police boss was expected to brief the lawmakers on the arrest, detention, treatment and alleged manhandling of Senator Dino Melaye, as well as the spate of killings by armed herdsmen and militias across the country.
Ekiti: INEC Gives Parties May 15 deadline To Submit Candidates' Names
The Deadline for all political parties for the July 14 governorship election in Ekiti State to submit the names of their candidates and their running mates is May 15, The Independent National Electoral Commission say.
Boko Haram Weakened, But Not Defeated – UN
The United Nations, (UN), has given a verdict different from the position of the federal government of Nigeria on the actual situation of the dreaded Boko Haram sect.
The United Nations Special Representative of the Secretary-General for West Africa and the Sahel (UNOWAS), 
Dr. Mohammed Ibn Chambers
, maintained that 
Boko Haram
is definitely weakened, but not defeated as claimed by the Buhari led administration.