Senate Resolution An Attempt To Blackmail I-G-Police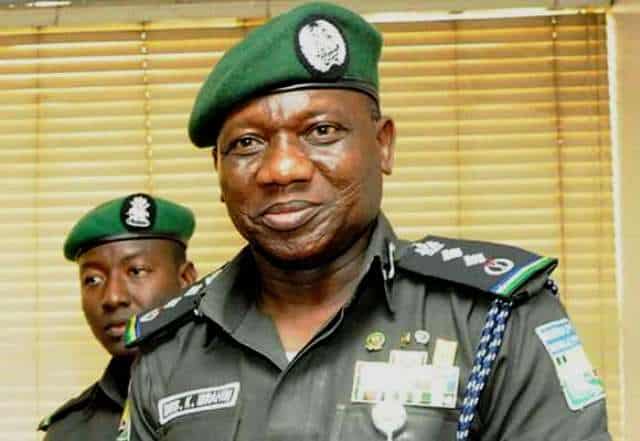 Ibrahim Idris, The Inspector-General of Police, has responded to the Senate claim that he owed them no apologies  following his non-appearance before the upper chamber.
The IG disclosed that he did not attend that meeting with the senate because stating that a senior police officer of the rank of Deputy Inspector-General or an Assistant Inspector-General could act on his behalf in an official capacity at any function.
In a statement in Abuja on Wednesday by the first spokesman of the Nigerian Police Force, Jimoh Moshood, the police boss stated that his claims is in accordance with Sections 7(1),312(1), 313(2) of the Police Act.
It explained that Senator Dino Melaye was certified fit to stand trial by doctors at the National Hospital before he was arraigned before Chief Magistrate Courts in Wuse, Abuja and Lokoja.
The police described the Senate resolution against Idris as "a deliberate blackmail, witch-hunting with mischievous motives to hand-twist the IGP to pervert the end of justice" in a felonious and serious offenses of criminal conspiracy and unlawful possession of prohibited firearms for which Senator Dino Melaye was allegedly indicted by two principal suspects, Kabiru Seidu aka Osama and Nuhu Salisu aka Small.
"The IG and the Nigeria Police Force will not be deterred by blackmail from any individual or group no matter how highly placed from the enforcement of Law and Order and ensuring that the Rule of Law prevails.
"The Nigeria Police Force, therefore, owes no apology to any individual or groups in its effort to ensure the preservation of law and order, supremacy of the law of the land, and make sure that all Nigerians are subject to the same law, no matter what their position is in the society."
Punch Reports that the Police spokesman added that the Nigerian police should disregard the insinuation by the senate about the IG's competency to run the force, adding that the resolution was "mischievously aimed at casting aspersions on the hard-earned integrity of the IG and the Nigeria Police Force"
"The Nigeria Police Force as a law-abiding organization will continue to hold the Senate in high esteem but wishes to impress on the Senate not to harbour criminal elements among its fold or condone criminality."
"The Force will not be intimidated by any individual, groups or institution, constituent or otherwise to abdicate from its constitutional responsibilities of protection of lives and property and due enforcement of the rule of law, and law and order across the country," the police spokesman said.
Meanwhile, the Senate President, Bukola Saraki and the Speaker of the House of Representative complained about the harsh treatment of Sen. dino Melaye by the Nigerian Police to the President .
Source: Naija News