Senate Declare IGP Ibrahim Idris Unfit To Hold Any Public Office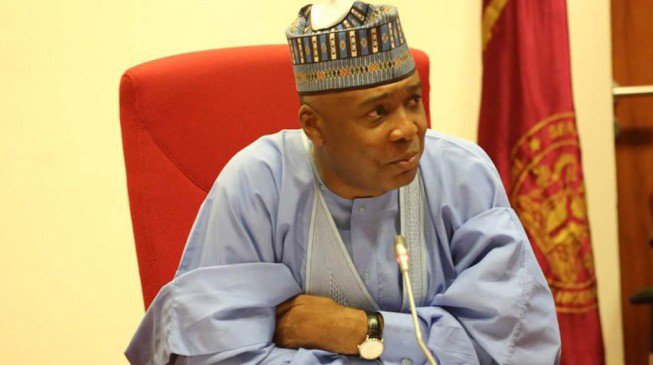 Senate Declares IGP Ibrahim Idris Persona Non Grata
President of the Senate, Bukola Saraki, said the lawmakers have moved to declare the Inspector General Of Police(IGP) Ibrahim Idris, persona non grata, stating that he isn't fit to hold any public office in Nigeria or outside the country.
Recall Naija News earlier reported that Inspector-General of Police, Ibrahim Idris, has for the third time in a month, failed to appear before the Senate after he was summoned by the legislators.
The Senate now entered a closed-door session to determine the next course of action.
Saraki stated that a court which the IGP went to initially when he was first summoned had ruled that the senate had the powers to summon the IGP or any other public officer.
The Senate President said the lawmakers also resolved that the leadership of the chamber would make further considerations on the matter.