Alagbon Lagos Electricity Substation Razed By Fire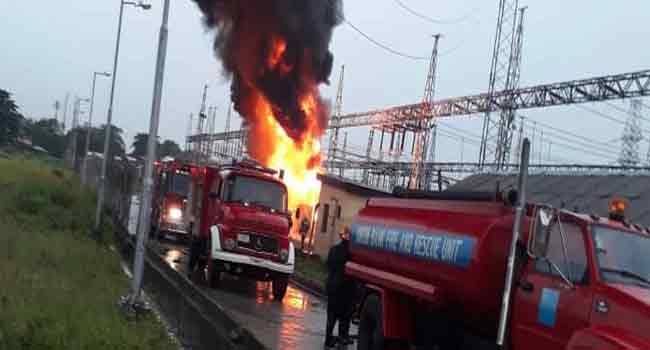 Fire Guts Alagbon Injection Substation In Lagos
The Alagbon Injection Station in Dolphin Estate, Ikoyi, has been gutted by fire earlier today. According to the Eko Electricity Distribution Company (EKEDC), the fire started around 5:00 a.m.
The Public Relation Officer of Eko Disco, Godwin Idiemudia, who confirmed the incident said  the outbreak occurred after a loud bang was heard.
Naija News learnt that emergency officials were alerted immediately.
But on the arrival of the  Fire Service within five minutes, operatives of the fire service were without water/chemical to extinguish the fire. They, however, later succeeded in putting the fire under control.