Senator Melaye Arrives Court In Stretcher, Ordered to Deposit International Passport Before Bail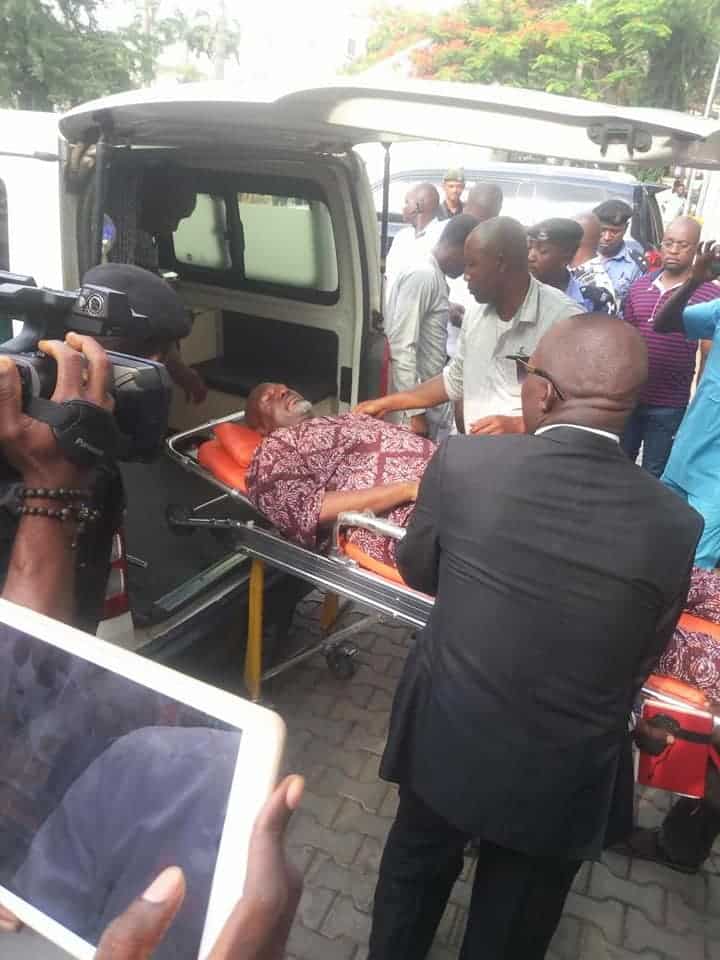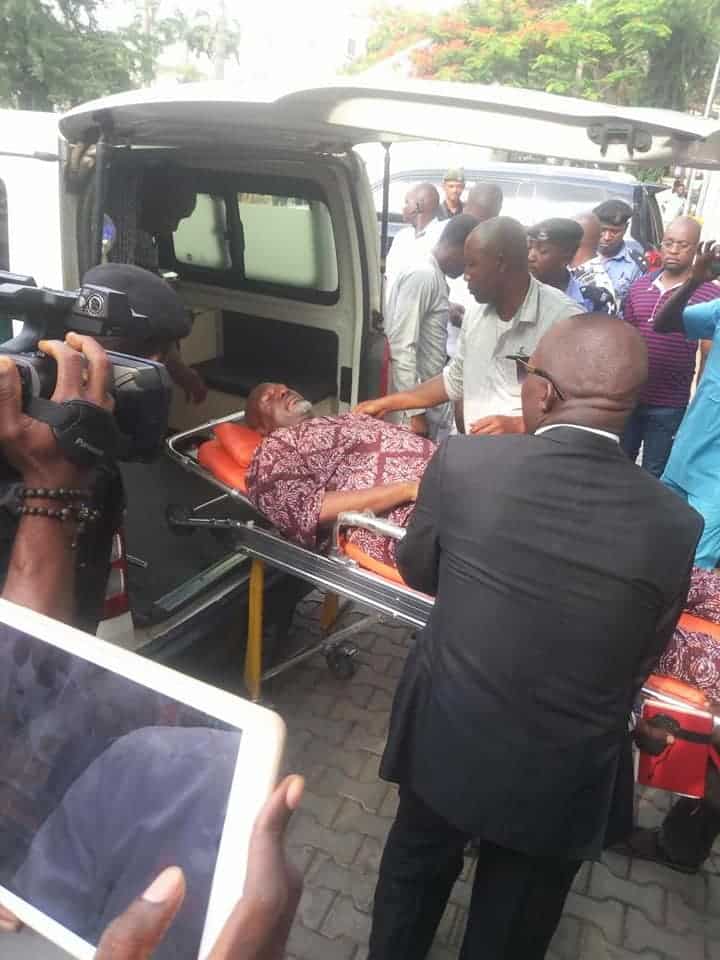 The Police today arraigned Senator Dino Melaye before an Abuja Magistrate court sitting at Wuse Zone 2 for breaking the windscreen of police vehicle conveying him to Lokoja, and threatening to kill himself. He arrived in a stretcher.
The arraignment by the police was based on a first information report, accusing him of breaking the windscreen of the police vehicle conveying him to Lokoja and also threatening to kill himself and intentionally implicating the police officer over his death.
In a ruling presiding magistrate, Magistrate Mabel Bello granted him bail and ordered that one of the sureties must be a civil servant on grade level 14, and must show evidence of his residence in FCT.
The court ordered also Senator Melaye to deposit his international passport with the FCT Commissioner of Police and that he shall also report himself at Wuse Zone 2 police station every first working day of the week.
The court later adjourned the case to June 6 for proper trial.