Man Lands In Jail For Attempting To Win Former Wife Back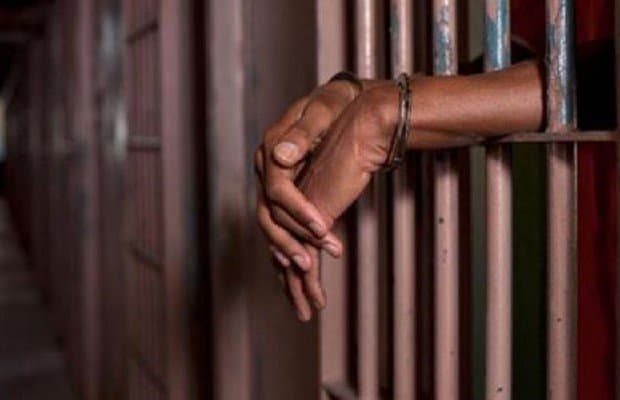 Man In Prison For Trying To Win Wife Back
Trouble started for Abdullahi of Sabuwa Kasuwa quarters, Katsina on April 10, 2018 when one Lawal Dozo of Gidan Dawa quarters, Katsina, reported at Sabon Gari police station, Katsina that the convict was enticing his wife, Aisha Dauda, with phone calls.
Dozo also told the police that Abdullahi, who was Aisha's former husband, trespassed on his house by pretending to be a carpenter who had come to repair their chairs.
Dozo further told the police, "On April 12, 2018 at about 1300hours, Abdullahi criminally trespassed into Aisha's matrimonial house, deceived her and took her to his house and abducted her.
"He later took her to Kaduna State, Dankama village and Gafiya village via Kaita Local Government Area of Katsina State."
Abdullahi however pleaded for leniency before his sentencing on Monday, promising not to commit the alleged offences again.
Nura Abdullahi, who is 25 years old has been imprisoned by a Katsina Senior Magistrate's Court for attempting to win back his former wife, the convict was sentenced for trespass, abduction and enticing another man's wife.
Abdullahi, in the judgement passed, was given the option of N20,000 fine, but was however remanded in the Katsina prison custody as of the time news was filed on Tuesday due to his inability to pay.
Hajiya Falile Diko, who presided over the case, ruled, "This court is satisfied that the accused person fully understood the allegations against him and the fact that he failed to show any cause as to why this court should not convict him.
"Therefore, this court has convicted the accused person for the offence of house trespass, abduction and enticing a married woman under Sections 348,273 and 389 of the Penal Code.
"I have heard the mitigation plea by the convict and the fact that he is a first-time offender. Therefore, this court will offer the convict an option of fine in lieu."
She added, "For house trespass, the convict is to pay a fine of N3,000 and in default, to serve three months imprisonment; For abduction, the convict to pay a fine of N10,000, in default, to serve six months imprisonment; For enticing a married woman, the convict is to pay a fine of N7,000 and, in default, to serve seven months imprisonment.
"In addition, the convict is to tender an apology to both the victim's husband and her parents for the trauma he caused them as a result of his action."