You Are Called To Serve, Not Evangelize – NYSC DG Warns Taraba Corp Members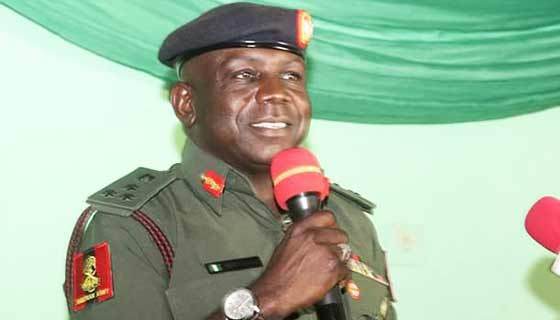 The Director-General of the National Youth Sevice Corps, Brigadier General Zakari Kazaure, who assured corp members posted to Taraba state, about security in the state have warned against any form of evangelism.
He said that the corp members are sent their to serve, not to indoctrinate people in the communities.
Kazaure said these today in Jalingo when he visited Corps members who are undergoing orientation course at the NYSC camp, Sibre, near Jalingo.
Represented by the Director of administration and management, Alhaji Habibu Kurawa, the DG said that the NYSC management knew that elections are around the corner and have put everything in place to ensure the safety of the corps members
"I can assure you that we don't wait till the election before working for the security of Corps members.
"We have put in place measures to ensure that your accommodations are well guarded and officials on the ground have instructions to collaborate with the relevant security agencies in your respective places of Primary Assignment to guarantee your safety.
"Let me, however, warn you that you are posted to go and serve and not to go and evangelise. Your concern should be to serve and not to go and indoctrinate your host communities. Conversion of souls is not your concern," Kazaure said.
He urged the Corps members to conduct themselves well and be of good character.