Nigerian Police Force Denies Working For Yahaya Bello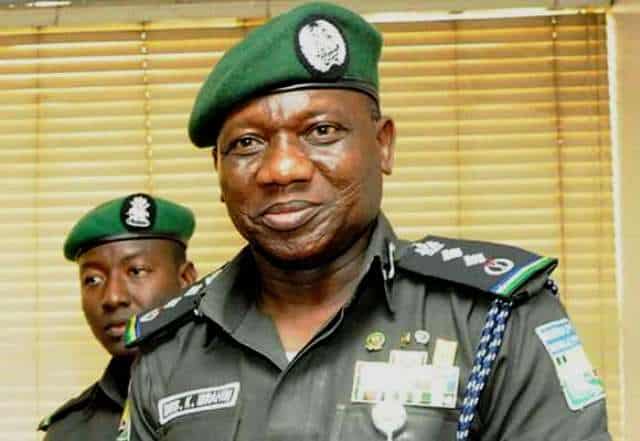 We're Not Working For Yahaya Bello – Force Hqtrs
The Police, has  dismissed insinuations that the force was working for Governor Yahaya Bello of Kogi State against the embattled lawmaker representing Kogi West Senatorial District, Senator Dino Melaye, who is currently being held over alleged gun-running allegations.
The Force Public Relations Officer, Moshood Jimoh, who gave the clarification , said that the insinuation that the police was working for the Kogi governor was totally wrong and unfounded.
Moshood, in the statement, said:
"It is wrong for anybody to say that. We are working in conformity with the position of the law. The law says anybody that committed an offence must be arrested, investigated and prosecuted. And you know that two people that we paraded in Kogi State confessed to the crime and mentioned that the senator gave them the bag containing firearms, and that he handed over the firearms to them.
"And in a case like this, the rule of law must be upheld, and that's what we are doing. We are working for the whole nation. How will we work for the governor of a state, when we represent the interest of the whole country? So, we are not working for Governor Bello at all. Anybody that said so is just trying to mislead the public and we want people to disregard them."
On the health condition of the embattled senator, the Force PRO said, "I wouldn't know his health state; I am not a medical doctor. The medical doctor will be able to say that; you can as well go to the hospital to confirm that from the doctor with him. But what we know is that he is being attended to medically by government doctors."
But, Naija news learnt that  a member of the National Assembly, who pleaded not to be identified, insisted that Melaye's ordeal was orchestrated by the police, who had been playing to the gallery over the matter to satisfy Governor Bello, who had been at loggerheads with the embattled lawmaker.
The lawmaker, who is serving in the House of Representatives, said it was glaring that the police were acting a script by Bello, who had become Melaye's sworn political enemy.
"It is very clear that the police are playing to the gallery over this case. They are working for the Kogi governor. If not, why is the Inspector General of Police overzealous over the matter? Why did they insist that the lawmaker should be moved to Kogi? Why didn't they investigate him here in Abuja? For me, there is more to what is happening," he alleged.