Father Of Killed Undergraduate Pleads With Police To Release Son's Body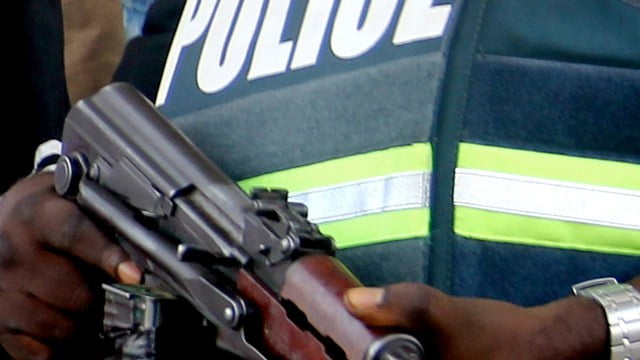 Father Of Uniport Student Cries For Police To Release  Son's Body
Following the killing of a 27year old undergraduate of the University of Portharcourt, Chidera Opara by Chimezie Nwankpain In Abia State, father of the diseased, Pa Isaac Opara has requested for the release of his sons's body.
Pa Isaac who also alleged that the Police authorities in Umuahia are demanding three hundred thousand Naira, (N300, 000), from him to enable them conduct autopsy on the corpse said he has left everything to God.
"The Police should release my son's corpse to me for burial. I have left everything about his death to God. I have been sick for two years now, where will I get the N300, 000 they are demanding to conduct autopsy on the corpse? We also hired a bus to enable them come to Aba for investigation, it has not been easy with the family. Please you journalists should help appeal t o the Police to release the corpse to the family." he said
Responding to the allegation, Abia State Commissioner of Police, Mr. Anthony Ogbizi, who confirmed the incident, denied that the Police demanded N300, 000, from Pa Opara to conduct autopsy on the corpse.
"It is a case of murder where a student of University of Port Harcourt, Chidera Opara, was stabbed to death with scissors. The scene has been visited, corpse inspected at the mortuary and photographed. Coroner's forms have been served on the pathologist awaiting autopsy. Interim report is also being prepared. The Police team told me they never demanded any money from the family of the deceased," the CP said.
The CP stated that the suspect will be arraigned in court as soon as investigation is over, and urged Pa Opara to feel free to visit his office to brief him on the matter.
The diseased, Chidera Opara  was said to have received a call on April 16, at about 7am and went outside his residence located at Uratta , Aba, to meet with the caller, unaware that death was lurking.
Eyewitnesses said the assailant, Chimezie, pounced on the undergraduate as he came close and stabbed him on the chest while they fought over an undisclosed disagreement.
The victim fell down in a pool of blood and was rushed to the hospital where he was confirmed dead.
Angered by the incident, residents reportedly arrested Chimezie and handed over him to the Uratta Police Division who later transferred him to the State Criminal Investigation Department, SCID, Umuahia.
Naija News gathered that an angry mob later set Chimezie's father's house ablaze.
Pa Opara , said his late son was an easy going person and who had no problem with anyone and wondered why he was killed in cold blood. He added that Chidera's mother and siblings have refused to be consoled over the loss.