70-Year-Old Man Arrested For Raping 13-Year-Old Girl In Ogun State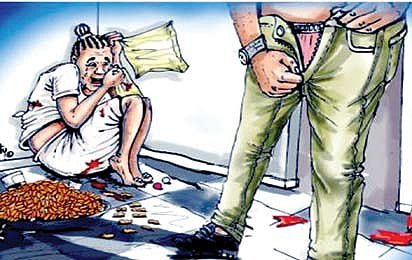 Police Arrest Man For Raping 13-Year Old Girl
A 70-year-old man Adefuye Teslim has been arrested by the Ogun State Police Command after he allegedly raped  a-13 -year -old girl (name withheld) at Parapetearea of Ago-Iwoye on April 22nd, 2018, Naija News learnt.
According to Abimbola Oyeyemi, Police Public Relations Officer in Ogun State,"The suspect was arrested following a complaint from Mariam Kareem the mother of the victim, who reported that her 13-year- old daughter was lured into an apartment by the suspect where he forcefully had carnal knowledge of her.
"She complained further that the suspect threatened to kill the girl if she ever tells anybody about her experience with him.
"But the girl, who was feeling pain on her private part, later informed her mother, consequence upon which the mother reported the case to the Police at Ago-Iwoye Division.
"On the strength of her report, the DPO, CSP Ade Adedoyin led detectives to the scene and the suspect was promptly arrested.
"The victim was taken to the General Hospital for medical examination and the result confirmed the girl had been sexually abused."