Group Plans Campaign For PDP Presidential Aspirant, Atiku In Lagos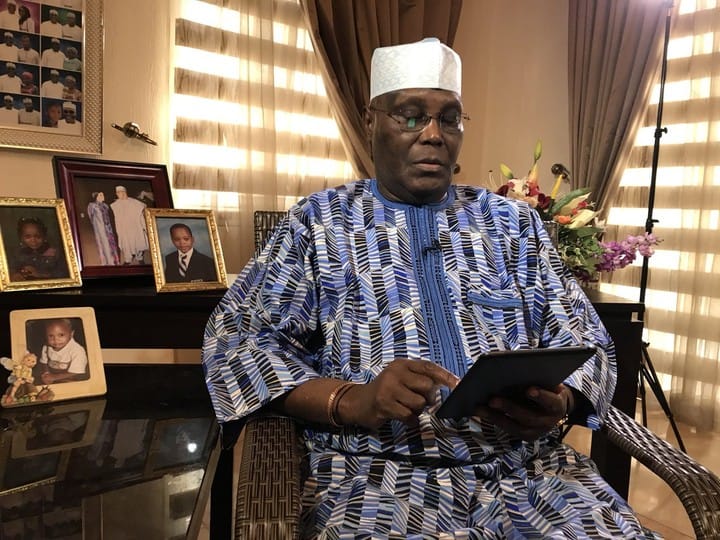 Group Gives Full Support To Atiku Abubakar
A group, whose desire and plan is to advocate for the development of the country and protection of the rights and privileges of its citizens worldwide, Re-building Nigeria Initiative, is set for inauguration, the deputy national President, Earnest Fasan stated.
Fasan, declared in a statement on Wednesday that the initiative would be inaugurated on Sunday, April 22 in Lagos.
He further clarified that the inauguration of the group would mark the beginning of a campaign for the support of former Vice-President Alhaji Abubakar Atiku's presidential ambition.
He said that the movement, which has over five million members spread across the Nation decided to support the PDP presidential aspirant because of his experience and acceptability in all the geo-political zones in the country.
He said, "Atiku is a completely detribalised Nigerian who also understands the dynamics of governing a multi-ethnic and religiously sensitive country like Nigeria."
Mr. Christian Aburime, the General Secretary of the group, said the organisation would embark on massive grass-roots mobilisation for the 'Atiku 2019' campaign with the aim of educating and enlightening the Nigerian electorate to support Atiku's presidential ambition.
According to him, the RNI has membership across virtually all the 774 local governments in the country, but with a formidable structure in Lagos and the South-West.