Nigerians Needs To Know The Level Of Corruption in Jonathan's Govt. – Oshiomhole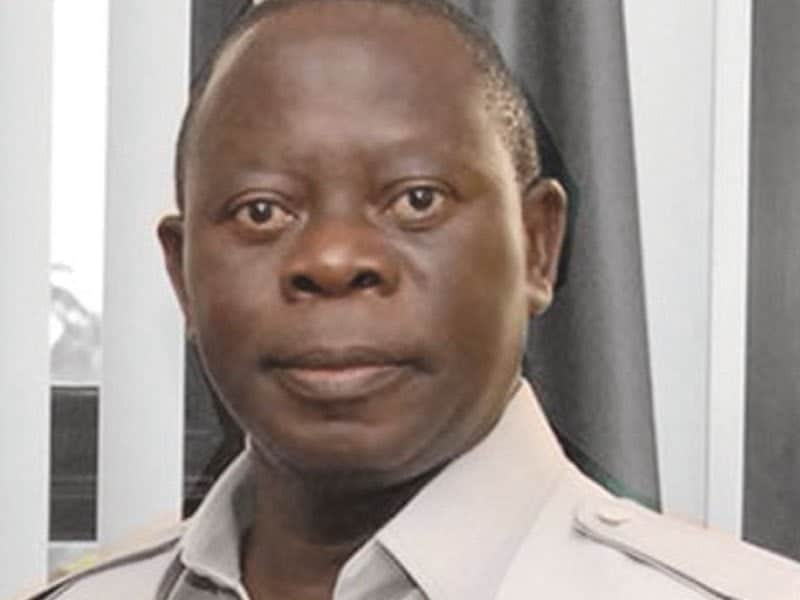 The former governor of Edo State, Mr Adams Oshiomhole, has implore the Buhari led Federal Government to put in place ruthless measures against alleged looters of the nation's treasury.
The former Governor disclosed this on Sunday that it is the right of every Nigerian to know the level of rot in the Goodluck Jonathan Led Federal government, which he described as Mindless.
"I think that if other Nigerians don't understand the power of transparency, the right to know, the media should uphold that right and defend it.
"What was stolen was not from private purse; the house that was destroyed was not a private residence." Oshiomhole said
He stated that the amount of resources stolen from the coffers of the government is such that if equally distributed among the 180 Million people, would make a huge difference.
"I think my only complaint is that the Federal Government should be more ruthless because there are lot of people who should be in court who are not there.
"When I was still in the office and I said the kind of money they stole was huge in dollars they paid hired writers to ask how I knew.
"I have interacted with power vertically and horizontally. I know that we cannot be lamenting today without understanding that the treasury was burgled yesterday.
"I think the promise of democracy is that good or bad, the people have the right to know and that is the starting point and particularly important." He added
He added that Nigerians have the right to know what was stolen form them, and that if anybody is aggrieved by the action of the federal government, such a person should head to the court.
"All of them who are involved and those who they are looking for, they should put everything in public domain and that is the promise of democracy and it is about you.
"Just by virtue of being in a winning party they helped themselves so much.
"One of the acting chairmen of PDP, Ahmed Makarfi, I used to respect him so much, I heard him saying that the reason they did not indict Diezani was that the money missing and everything that was done, Goodluck approved.
"If President approved the money, should it be stolen and not go into the federation account or used for the intended purpose.
"Jonathan may have immunity against prosecution but he doesn't have power to appropriate what the national assembly have not done.
"Right now, they are now saying the national assembly should not approve the $1 billion the Federal Government is going to spend on security.
''This is a party that spent well above that without going to the national assembly at all."