I Never Adopted The Emir Title – Oluwo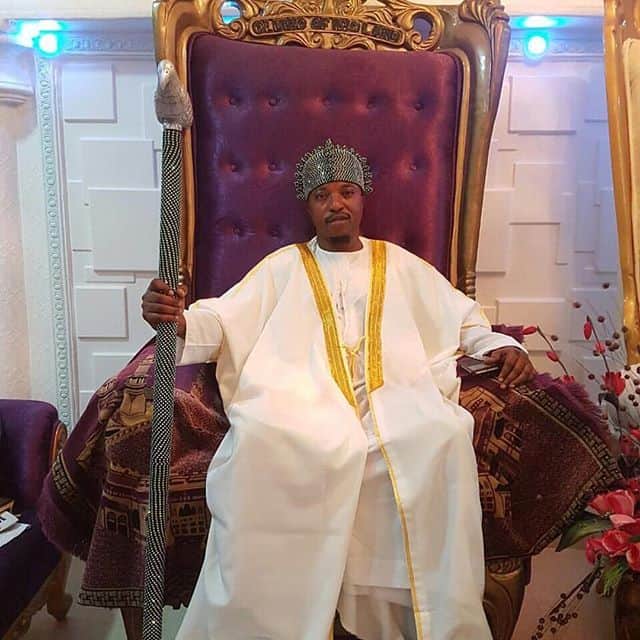 The Oluwo of Iwo, Oba Abdulrasheed Adewale Akanbi, has denied adopting the title of Emir as against the title of Oba.
The royal father, stated that he only gave permission to be called an Emir by ardent Muslims, especially the Hausa, who may not be able to pronounce Oba correctly."
The clarification, comes in a statement by the Palace press secretary, Mr. Alli Ibraheem who stated that the report on the alleged adoption of Emir is a misinterpretation by the media.
The statement reads: "Oluwo never adopted the Emir title, he only said he could also be called an Emir by the Hausa and ardent Muslims."
"Oba Akanbi is an Oba for the nation, with special attachment to the Yoruba. He promotes Yoruba culture to the admiration of many youths."
"Just because of Oluwo's dress code today, many children are attracted to Yoruba culture. "I said so to integrate Nigeria nation as an indivisible entity."
"All working tools are available for the integration and unity of our dear country. I have visited the North several times. The core Hausa hardly pronounce Yoruba words correctly."
"They called me Emir when I am with them. Is there anything wrong in answerable to such?"
"Even, the Hausa in Iwo here call me Emir. Will I stop them from addressing me as such? No. I am a father to the nation being a first class paramount ruler."
"My dress is a respect to Yoruba. Yoruba heritage is the best worldwide. We are the hope of not only Nigeria but also the black race. Our conducts are undeniable."
"The corruption part of it is what I am checkmating."
He stated that the media uses catchy headlines so as to sell their news content.