2 Persons Die In Building Collapse in Lagos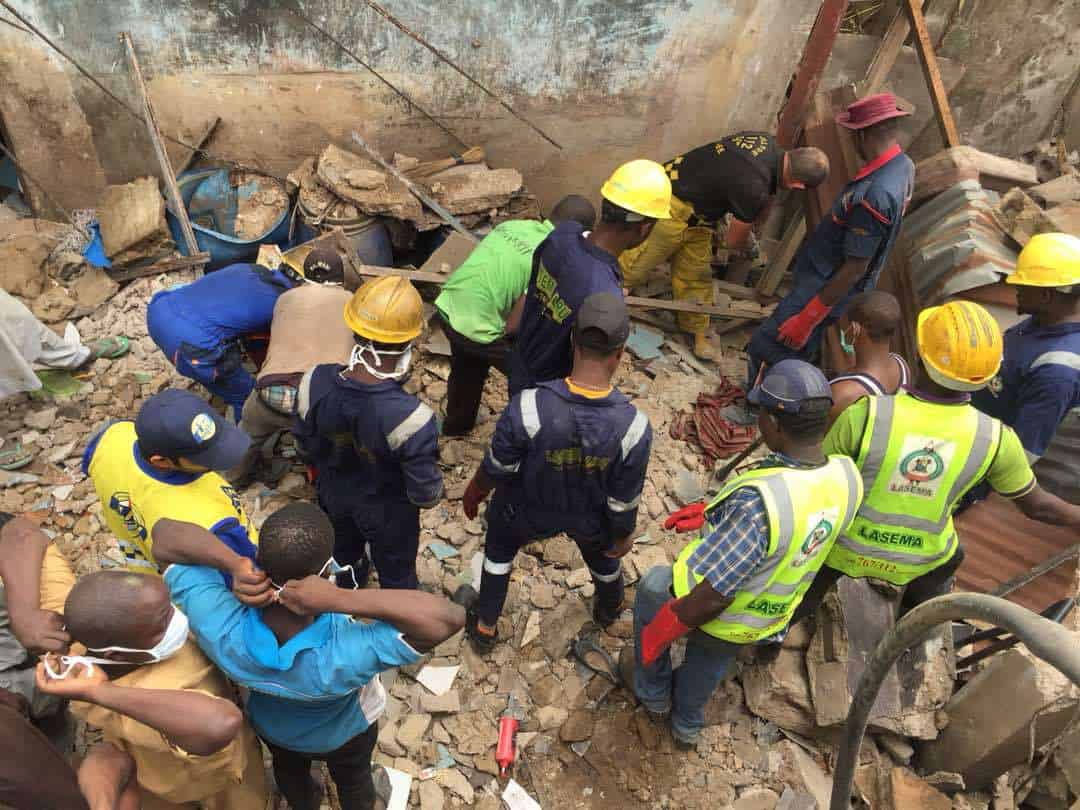 Lagos State Emergency Management Agency (LASEMA) has said that tow female have been killed after a distressed storey building located at at 9, Abeje Street, Markaz, Agege suffered partial collapse in Agage, Lagos state.
In a statement on Saturday in Lagos, the General Manager of LASEMA, Mr Adesina Tiamiyu said that the agency received a distress call via its emergency toll free number on Saturday, March 31, 2018 at about 10.48 a.m.
He said that in response to the emergency call, the agency got to the scene of the crush as prompt as possible to discovered that the storey build had suffered partial collapse.
"Unfortunately, two persons (female adult, Toyin Ogundimu, 35 years and a young girl Sherifat Olalere, 11 years) lost their lives to the incident.
"One male adult (Mustapher Salaudeen) was rescued and treated at the scene of the incident by the ambulance crew.
"Other occupants of the building were immediately evacuated," he said.
According to the LASEMA GM, the responders to the scene of the incident include LASEMA Response Team, the Nigeria Police Force (NPF) from Dopemu and Agege division, Lagos State Building Control Agency (LASBCA) and the Lagos Neighbourhood Safety Corps (LNSC), Taskforce, LASG Fire Service (Agege division) and the Lagos State Ambulance Service (LASAMBUS).
Tiamiya, while imploring Lagosians to call the emergency toll free line 112/767 during emergency situation, advised that wreckage and cracks in any building should not be ignore by the occupant of the building.