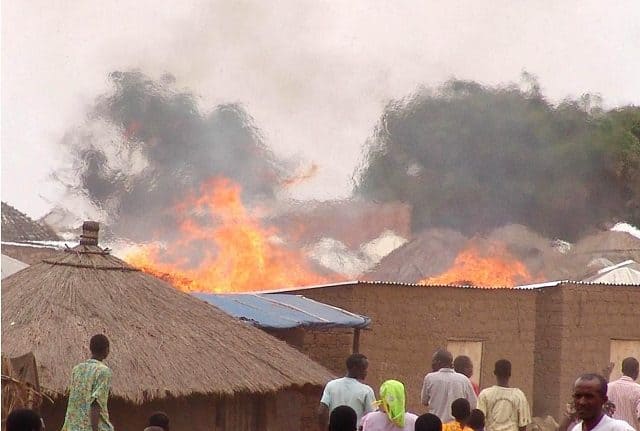 Over 200 huts at the IDP camp in Rann, Kala-Balge Local Government of Borno State was razed down by fire yesterday night. The fire incident is coming more than a year after the Nigerian Airforce Jet accidentally hit the IDP camp that killed over 100 people. Naija News Understands
Naija News Learnt that the  fire incident is said to have killed at least four women and a child. A source discloses that the death toll may rise because several IDPs sustained severe degree of burns. Information available also indicates that livestock were also affected in the fire incident.
The caretaker Chairman of Kalabalge local government area, Bishara Musa Lawan who confirmed the incident to The Nation informed that his parents and family members were also affected by the incident as all of them still reside in the camp after their house was destroyed by the insurgents.
Source: Naija News