2019: Buhari No Longer Has Electoral Value – PDP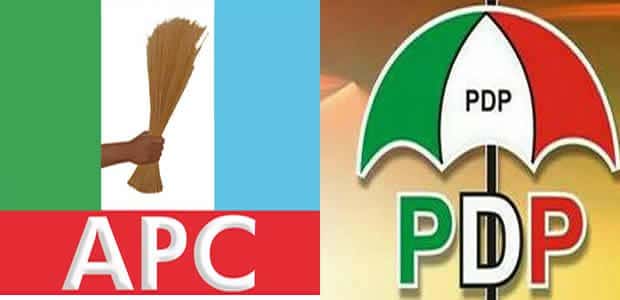 The Peoples Democratic Party (PDP), on Monday advised President Muhammadu Buhari and the All Progressives Congress (APC) to stop dreaming of remaining in power beyond May 29, 2019.
It said a re-positioned PDP, is ready to take over the country's political leadership as from the 2019 elections.
The PDP, in a statement  by its National Publicity Secretary, Kola Ologbondiyan, said President Buhari no longer enjoys the support of the electorates in the country.
Reacting to Femi Adesina's statement on why Buhari is yet to declare his intention for 2019, PDP claims this is because he (President Buhari), is afraid to announce intention to contest the 2019 presidential elections based on the poor performance of his administration so far.
"It is instructive to note that the presidency's comment is coming after the intimidating PDP mega rally in Dutse, Jigawa State, which sent a clear signal to President Buhari and the APC.
"If President Buhari had done well in office; if his government had not wrecked our economy; if his government had not damaged our national unity, resulting in the daily bloodletting in our country; if his administration had not betrayed the people and failed in delivering even the littlest of his campaign promises, President Buhari would not be afraid of any opponent ahead of elections as stated by his media aide.
"From Adesina's comment, it is clear that the president is fully aware that he has become grossly unpopular and cannot command any electoral value. Both the president and his party must therefore instruct themselves appropriately and completely bury the thought of staying in office beyond May 2019.
"We therefore advice the presidency and the APC to jettison any plot to force its way using intimidation, coercion and manipulations as such would be firmly resisted by Nigerians.
"In the same vein, we charge the APC and the president to note that its resort to sponsoring fifth columnists on smear campaigns against our repositioned and reinvigorated party has become of no effect as our members and supporters in all the states and the six geo-political zones across the nation are now, more than ever before, firmly united under the new leadership of the party to vanquish the APC in the 2019 general elections.
"Finally, the re-positioned PDP re-assures Nigerians of a level playing ground and open political space in all processes leading to the selection of candidates at all levels to ensure that the nation gets the leadership it desires and ultimately return to the path of national unity and prosperity."