Declare 'State-Of-Emergency" In Health Sector-Senate To FG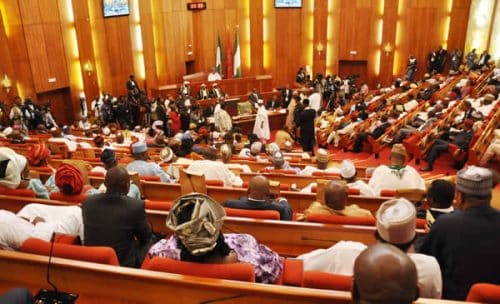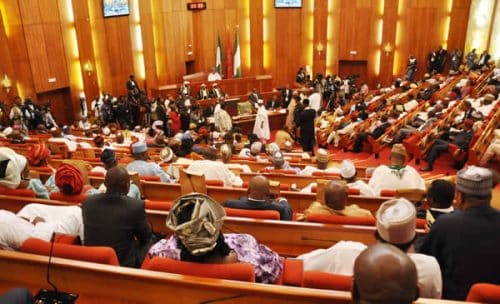 The Senate today 13 March, urged the Federal Government to declare a state-of-emergency in the country's public health sector as infrastructures are decaying.
They also urged the Federal Government to fund at least one public facility in each geo-political zones in the country.
This came as a result of a unanimous adoption of a motion by Sen. Suleiman Hunkuyi (Kaduna-APC).
Hunkuyi expressed worry over increasing decay of infrastructure in the country's healthcare institutions.
He said that the "sorry state of affairs'' in government hospitals and health facilities has made them unfavorable for citizens.
He said this decayed infrastructure has further increased the rate of hospital infections.
Hunkuyi added that critical diagnostic equipment essential for providing efficient diagnosis was either non-functional or not available.
"The situation in our public health institutions has resulted in increased medical tourism by Nigerians, with doctors and other healthcare professionals leaving for greener pastures to private medical facilities or even abroad.
"This is with attendant outflow of foreign currency to the tune of several millions of dollars spent on medical care annually in Europe, America, Asia and some African countries to the detriment of our health institutions.
"Recently, UNICEF in its latest statistics on child mortality ranked Nigeria second highest in the world with losses of about 2, 300 under-five years olds and 145 women of child-bearing age daily,'' Hunkuyi said.
Contributing, Sen. Abdullahi Sabi restated that the state of facilities in the country's public health sector called for worry.
"You will agree with me that Nigerians are doing well outside and the question that rises is why are they not coming back?
"If we provide solutions to reasons why they are not coming back, then we can attract them.
"There is need to promote primary healthcare because something that can be tackled with right personnel and equipment eventually turns out to be chronic,'' Sabi said.
President of the Senate, Dr Bukola Saraki, stated that there was need for Federal Government to ensure that they adhere to the  provision of the National Health Act.
Source: Naija News