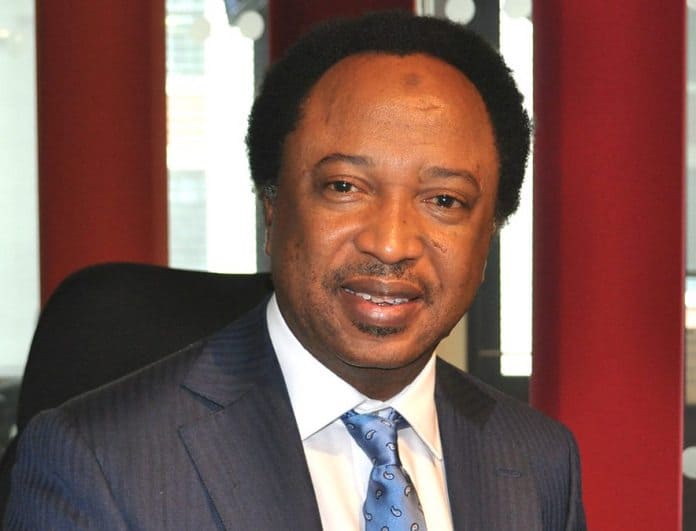 Civil society groups (CSOs) and other Nigerians have reacted to a recent revelation of the Nigerians, Civil Society Groups have reacted to a recent report by Shehu Sani (APC, Kaduna Central) that senators receive N13.5 million "running cost" allowance monthly.
Recall that Naija News had reported earlier that Sani disclosed that he and his colleagues receive N13.5 million monthly as "running cost."
He further noted that the running cost "does not include a N700,000 monthly consolidated salary and allowances which they also receive" and other perks.He explained that each lawmaker is expected to provide a receipts to back up their expenses, though there are no specification on what the funds are meant for.
Some Nigerian activists have however expressed their anger at the report as they believe it is a waste of public funds
Joe Odumakin, a human rights activist and president of the rights group, Women Arise for Change Initiative and the Campaign for Democracy, expressed disappointment at the federal government, describing the money as a "colossal waste of resources".
"With the calculation of all the amount and then the N13.5 million for running cost, it is outrageous, highly insensitive and cannot stand the test of time.
"With the level of hunger on the line and the state of our economy, I think that money should be invested even in education. Look at our budget, UNESCO stipulates 26 per cent of our budget. Imagine we put that money into the education sector, it will do a lot for the ordinary Nigerian.
"I believe in leadership by example. I believe in walking the talk and I believe in true representatives of the people.
"The summary of it is that, it is highly insensitive. It is uncalled for. It is a colossal waste of our resources. That money should be mopped up and should be invested in things that will better the lives of the ordinary citizen of the country.
"My advice is, we have lots of problems confronting the nation. Poverty and unemployment is on the increase. This money can be used to fulfil an obligation in the welfare of the people. Welfare, in the aspects of education and security."
Another activist, Hamzat Lawal, the leader of Connected Development (CODE) and co-founder of Follow the Money, is sad about it, as she emphasised the level of poverty in the country.
"Its quite sad. Know that at this point of our democracy, a lot of children are out of school and knowing also that a lot of communities do not have access to drinking water and most of these communities don't have primary healthcare centres and the ones that have, don't have vaccines, no syringe, nothing.
"We just came back from a community in Warawa Local Government in Kano state that doesn't have a single PHC for population of over 30,000 with villages surrounding and the federal lawmaker representing their interest gets an alert for money that is not even tied to any form of intervention. It is pretty much, very sad.
"This also shows that there is no transparency and accountability. This is one of the reasons we called for open NASS; let's know what is budgeted for National Assembly.
"Come to think of it, this is just less than one year to the expiration of their tenure. It means that from inception till now, if you do your calculations well, they have received so much money that would have gone into better service delivery to the people.
"This tell you that they are just there representing their own selfish and personal interest, not the collective Nigerian interest", he said.
While commending Mr. Sani for the revelation, he however, argued that it was coming late.
'It is wrong for a legislator to even implement anything called constituency project. It is very wrong. A legislator is meant to regulate laws and policies and pass bills.
"As much as we commend Shehu Sani for coming out to say this, why didn't he mention it since? Why is he just saying it?
"For us, we want to see the Senate come out to tell the Nigerian people what they have been doing with this money or what they have been doing with the tax payers money.
"This has increased the space between government and the people and it is not good for our democracy", he said.