Multiple Accidents In Abuja Claim Four Lives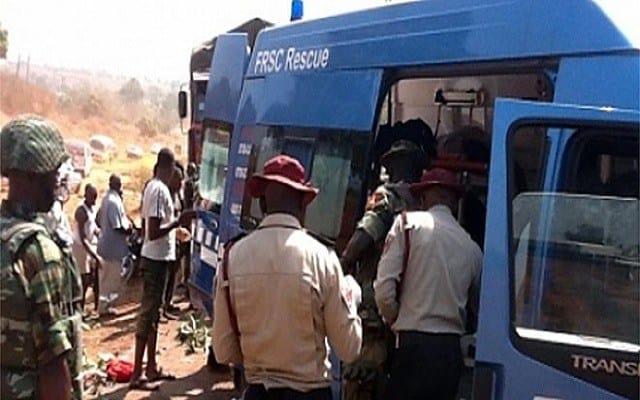 Four Persons including a soldier, in multiple road accidents at Nyanya on the Abuja-Keffi road which occurred on Friday morning.
The Spokesman for the Federal Road Safety Corp, Mr. Bisi Kazeem, Confirmed that 19 vehicles, including a motorcycle, were involved in the incident, which took place between Karu and Nyanya bridges at 9:30 a.m.
According to him, the accident claimed the lives of three male and a female, while the nine person injured were all male. Mr. Kazeem attributed the accident to brake failure, Lack of concentration and over speeding.
According to the News Agency of Nigeria, an eyewitness said that trouble started when a motorcycle hit one of the cars, which was being driven by a woman
"The woman came out of her car and held the motorcycle rider, that he must fix her vehicle.
"During the argument, a trailer, descending the slope on top speed, lost control and rammed into other vehicles held in traffic at the scene.
"The woman, motorcycle rider and the soldier who was there to make peace, died instantly after they were crushed by the trailer,", the eyewitness claimed
Naija News gathered that rescue operation on the scene of the incident was carried out by the combine team of the FRSC, Nigerian Police, the Army, National Emergency Management Agency and the Lifeline Ambulance.