Lagos recorded 1, 273 fire calls in 2017, says Fire Service boss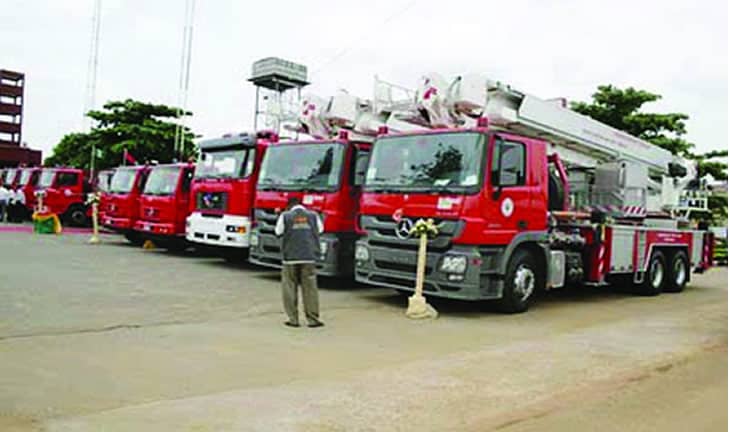 The Director, Lagos State Fire Service, Mr Rasak Fadipe, on Saturday said that the state recorded 1, 273 fire calls in 2017.
Fadipe told  the News Agency of Nigeria (NAN) in Lagos, "In 2017, we responded to 1, 659 calls, out of which 1, 273 were fire calls.
"Two hundred and sixty (260) were rescue calls, 21 were on building collapses and 105 were false calls."While the estimated amount saved for the period was N99.5 billion considering the kind of emergencies we responded to, the destroyed properties were  estimated to bec N16.5 billion.
"We were able to rescue 531 persons from emergencies within the period,'' Fadipe e said.
Naija News understand that Fadipe also disclosed that the fire service had responded to some emergency calls this year.
"We responded to 153 emergency  calls in  January comprising 131 fire calls, 11 rescue calls and 11 false calls.
"Between Feb. 1 and Feb. 11, we effectively responded to 70 emergency calls, comprising 57 fire calls, eight rescue calls, one on  building collapse and four false calls''.
He, however, advised those selling gas  to always adhere to  safety precautions  to minimize hazards.
"Citing of gas plants definitely should not be in residential areas.
"And  if it must be, we must make sure there is adequate safety and protection system and training of handlers.
"It is not allowed for anybody to sell gas in shops as we have it. It cannot be in a confined place but in open places.
"It is a great risk to sell gas in confined places, "he said.