Just In: Supreme Court Rules Against Dasuki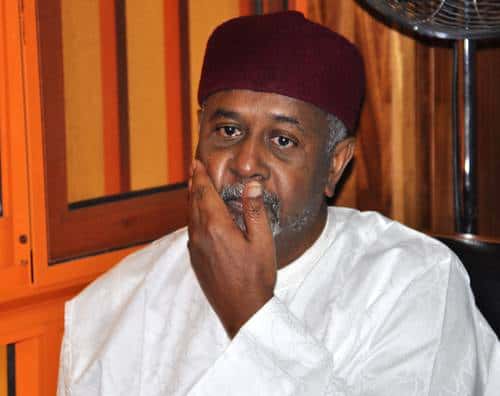 The Supreme Court has said that the detention of former National Security Adviser Colonel Sambo Dasuki was not at the instance of the Economic and Financial Crimes Commission (EFCC) that put him on trial.
The apex court also  held that the bails granted Mr. Dasuki in respect of criminal charges brought against him by EFCC have been obeyed having being implemented by the Controller of Prison Kuje on December 29, 2015.
In a judgement in an appeal filed by Mr. Dasuki to challenge his continued detention and praying for suspension of his trial pending the time the bail orders were obeyed by government, Justice Ajembi Eko said that the EFCC cannot be held responsible for the continued detention of the Ex-NSA since the detention was carried out by the State Security Service (SSS).
Justice Eko in the unanimous judgement, therefore said that since the bail order was implemented by the prison controller, it has been obeyed as far as the charges against him at the FCT High Court was concerned. The apex court said that from the claims and counter-claims of Mr. Dasuki and EFCC, it was clear that he was rearrested at the premises of the Kuje Prison on December 29, 2015 by the SSS.
The Supreme Court therefore affirmed the decision of the Court of Appeal and the FCT High Court which had in their separate decisions held that EFCC cannot be held responsible for the detention of Dasuki by DSS.Justice Eko said the appeal brought by Dasuki lacked merit and constituted abuse of court process and therefore dismissed it.
 Naija News gathered  that The Court ordered Dasuki and EFCC to go back to the FCT High Court to continue with the trial in the charges brought aginst him by the anti-graft agency. The anti-graft agency charged Mr. Dasuki for allegedly mismanaging billions of naira while he held office as National Security Adviser.
Download NAIJA NEWS app: