Gov. Ajimobi Presnts N267.4b Budget To House Of Assembly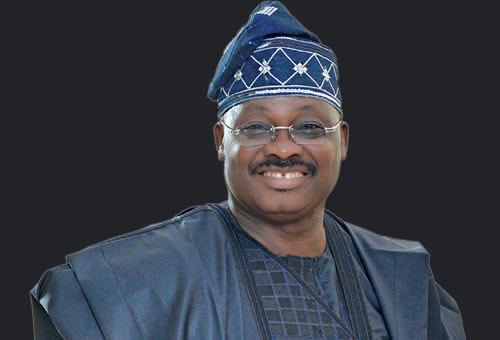 -Recurrent expenditure stands at N118.37 billion while capital expenditure is N149.1 billion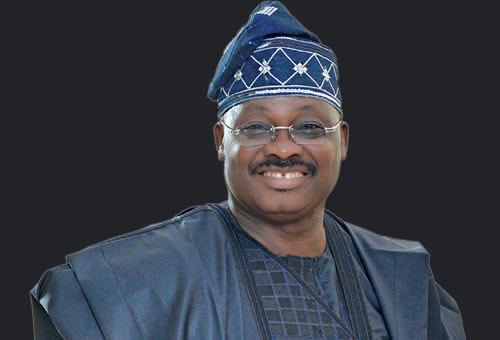 Gov. Ajimobi presnts N267.4b budget to House of Assembly
Governor of Oyo State Abiola Ajimobi, on Thursday, presented a budget proposal of N267,436,357,912.19 to the House of Assembly.
The proposed 2018 budget tagged: Budget of Stabilisation, is surpasses the 2017 budget of N207 billion by is N60.4 billion.
The proposed budget portrays that revenue is projected at N93.68 billion from the Federation Account, N7.53 billion from transfers (LG, JAAC for LGSPD and LGSC), with N112.10 billion coming from Internally Generated Revenue (IGR).
However, the recurrent revenue is fixed at N213.3 billion with the capital receipt is N43.72 billion, while the recurrent expenditure stands at N118.37 billion, capital expenditure is N149.1 billion.
In the budget,N39.84 billion will be expended on personnel cost, N25.24 billion on overhead and N53.28 billion on consolidated revenue.
Present at the budget presentation by royal fathers, were the Alaafin of Oyo, Oba Lamidi Adeyemi; the Aseyin of Iseyin, Oba Salaudeen Adekunle and monarchs including Oba Owolabi Olakuleyin, Oba Eddy Oyewole and Oba Lateef Adebimpe.
Also in attendance were party chieftains, captains of industry, members of the State Executive Council (Exco) and members of the public.
.
Source: Naija News