Corps members protest over unpaid allowances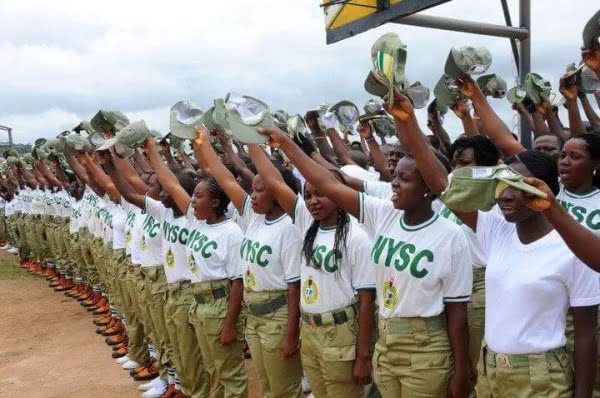 Corps members protest non-payment of allowances.
Some corps members serving in Nasarawa State on Monday, stormed the state NYSC secretariat and government house in Lafia, over non-payment of their eleven months state allowances promised by the state governor, Umaru Tanko Al-Makura.
Naija News gathered that 2016/2017 Batch 'B' Stream 1 and Stream 11 youth corps hit the streets at about 10 am and ended the protest at about 12 noon at the entrance of the government house.
A source told Punch that a list containing the names of Batch 'B' corps members was allegedly submitted by the state NYSC management to the state Ministry of Education for confirmation and onward submission to the Ministry of Finance.
According to the source, the Ministry of Education initially rejected the list, claiming workers were on strike, but after the strike action, the ministry rejected the list again, thereby, leaving the corps members unpaid.
The state coordinator of NYSC, Mrs. Zainab Isah, told the corps members after the protest that the commissioner of education was to blame.
Read also: Maimuna Aliyu, mother of "killer wife", Maryam Sanda to be arraigned today
She said that the management of NYSC sent the list of the affected corps members on time, but the commissioner advised the NYSC management to hold on, as the ministry was yet to finish the payment of Batch 'A' Stream 1, adding that the state ministry of education wanted to pay cash, instead of crediting the bank accounts of the corps members directly.
However, the commissioner of education, Aliyu Tijani, said the NYSC management did not send the list on time, adding that the state government had already paid the allowances of all the corps members whose names were officially submitted to the ministry.
Some corps members told Punch that the state governor had promised to pay N5,000 per month to each corps members during the passing out of the three-week orientation exercise but he has not fulfilled the promise.