Army introduces language policy, orders all personnel to learn Hausa, Igbo, Yoruba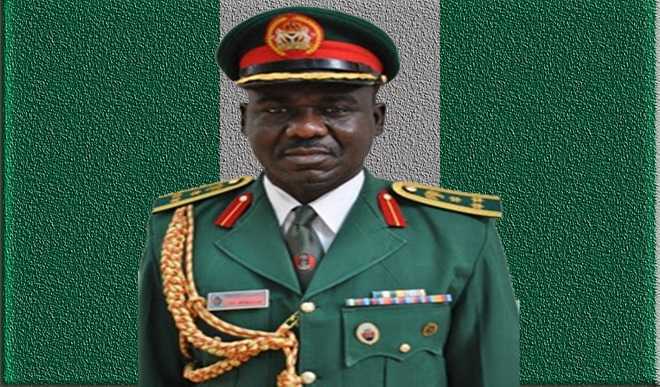 Nigerian Army directs personnel to learn Nigeria's basic languages within a year.
The Nigerian Army has directed all its personnel to start learning the three major Nigerian languages- Hausa, Igbo and Yoruba, and must be proficient in them before December 2018.
This was contained in a statement released by the army spokesperson, Brigadier General Sani Usman, on Wednesday.
Usman said the development is part of the new language policy introduced by the army for officers and soldiers.
The statement reads: "The Nigerian Army has introduced a new Language Policy. The study of foreign and local languages is world-wide practice among armies, in which officers and soldiers are encouraged to be multi-lingual. The Policy will foster espirit-de-corps and better communication with the populace to enhance information gathering, civil-military relations, increase understanding between militaries when operating abroad and assist officers and soldiers to perform their duties professionally.
Read also: Anambra Election: Disagreement within APC led to its defeat – Okorocha
"It is to be noted that English remains the official language in the Nigerian Army. Yoruba, Igbo and Hausa languages could be used during Civil Military Cooperation (CIMIC) activities or interrogation. Therefore all Nigerian Army personnel have been given one year to learn the three major Nigerian languages. Invariably, by December 2018, all Nigerian Army personnel are expected to learn the three major Nigerian languages. The standard of proficiency to be attained is the basic level. Certificated proficiency level will attract Language Allowance.
"The ability to speak the 3 major Nigerian languages will be an added advantage to those applying for recruitment or commissioning into the Nigerian Army. Therefore, prospective candidates are encouraged to learn Nigerian languages other than their mother tongues.
"Before now, the Nigerian Army officially encouraged the learning of French, Arabic, Spanish, Portuguese and Swahili. French language is an assessed subject in some career courses and examinations for Nigerian Army personnel."