Hard work counts more than university degrees – Osinbajo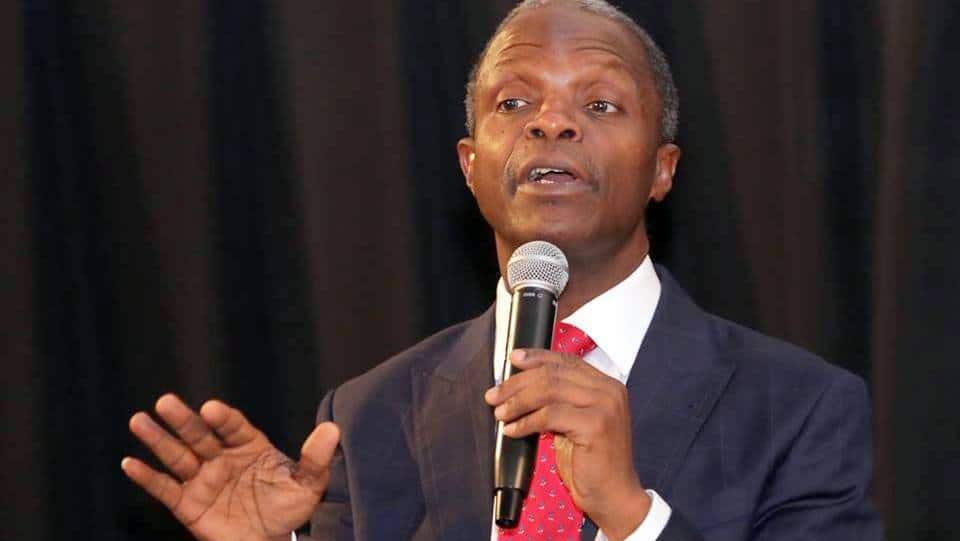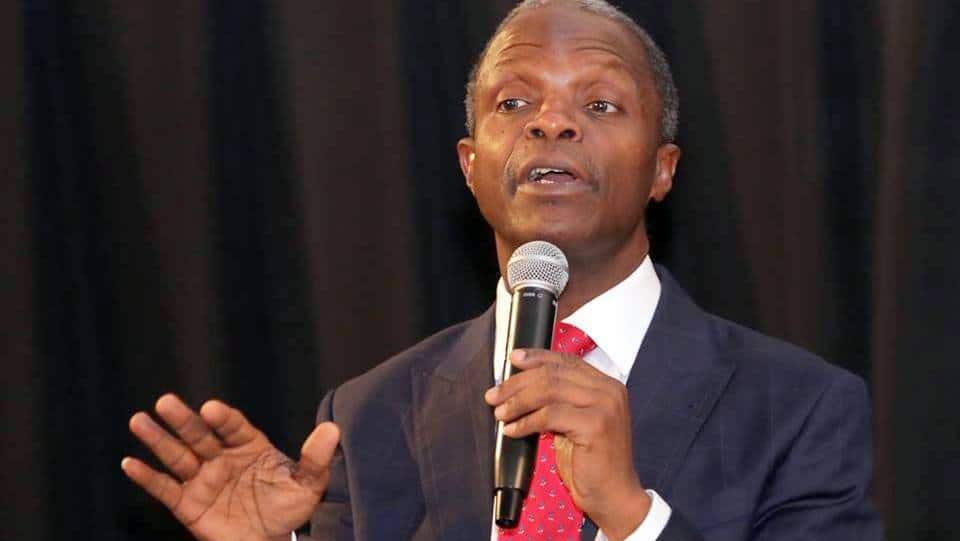 Vice President, Yemi Osinbajo, has advised Youths to work diligently wherever they find themselves.
He disclosed how he had once handed an international recommendation to a junior typist who was ordinarily was not well qualified for a job at the Hague.
He said he chose the junior typist among his seniors who were lazing about their jobs at the time.
The VP revealed the reason for his decision on his twitter handle, "While I was teaching at the University of Lagos, as a young lecturer, in the department of Public Law in the Faculty of Law, there were 3 typists in the department.
"The chief typist, senior typist, and the junior typist. Because in those days before laptops and personal computers, typists in universities had to do a lot of work and they were very important because you always needed to type all your materials.
READ ALSO: Osinbajo advises Nigerian youths to be productive use their youthful years
"When there was work to do, what l discovered was that the chief typist would disappear. He works only till 4 pm.
"The senior typist would be nowhere to be found. But a gentleman called Adereni the junior typist, who only had his school certificate, was remarkably hardworking. Sometimes I would drop him off at his home at 1am.
"Years after I was working as an adviser to the then Attorney-General of the Federation Hon. Bola Ajibola, who later became a judge of the World Court.
"While in the court at The Hague, in the Netherlands, one day he called me and asked if I could recommend a good secretary who is hard working and could do long judgments.
"I had three options, chief typist, senior or this junior typist, but the junior typist at a time had only school certificate, he didn't have any other qualification but l choose him.
"He got to the Hague, and typically worked hard and diligently. Every judge in the court wanted him to work with them.
"He later moved his family over to the Hague and got degrees and made a good living for himself. One day he remembered me and actually sent me a car."