Operation Crocodile Smile II: Buratai warns soldiers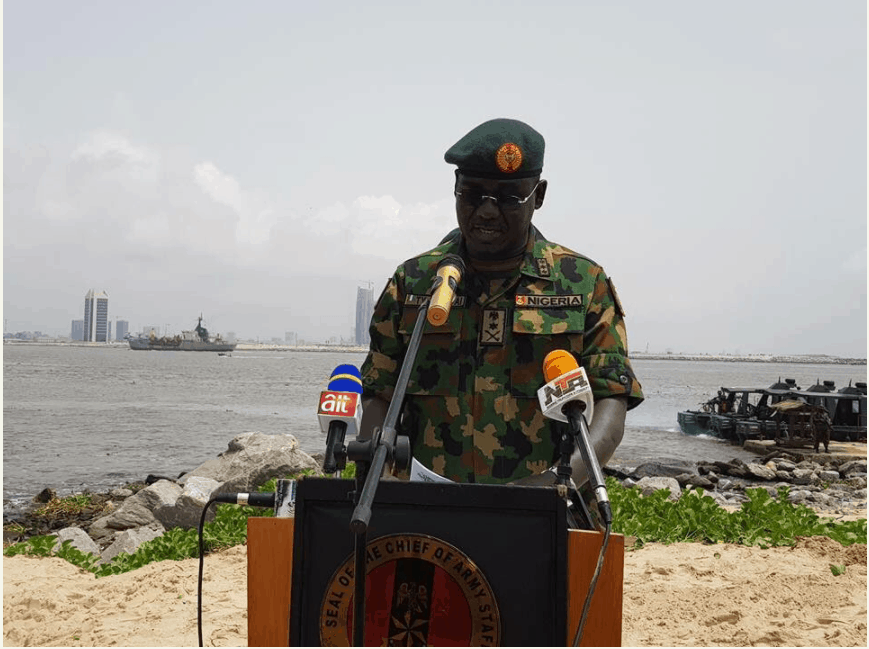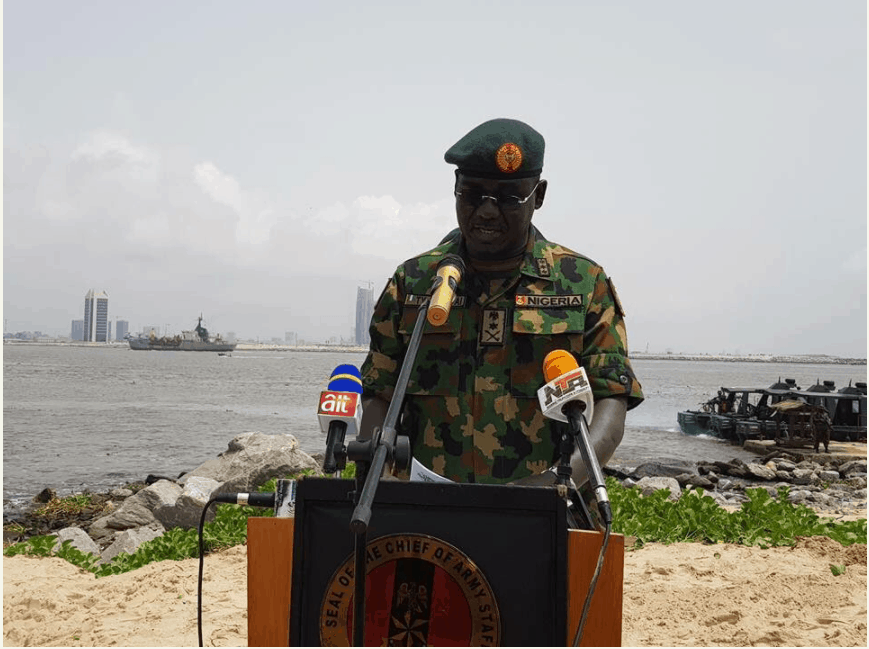 Chief of Army Staff, Lieutenant General Tukur Buratai has cautioned soldiers of the Nigerian Army engaging in various internal security operations across the nation to behave in accordance with the law.
He also cautioned soldiers against breaching the stipulated code of conduct guiding the actions of soldiers in internal security operations.
Buratai cautioned the troops at the commissioning of the renovated Nigerian Army Finance Headquarters building and the launch of its data recovery centre and the Nigerian Army Command Mess 2 in Lagos.
READ ALSO: We did not collect N50 from Evans – Nigeria Police
The Army Chief said: "The Nigerian Army has been faced with several challenges ranging from proliferation of militancy, insurgency, kidnapping and other forms of crimes across the country.
"All these menaces have stretched our human and material resources, but the Nigerian Army Finance Corps has been able to manage our scarce resources well and our troops in various theatres of operations have been getting their allowances promptly."
He enjoined the troops of the Nigerian Army Finance Corps to make it a duty to carry out capacity building activities to keep up with advancement in information technological trends.