SARS officers killed my husband – Mrs Jibade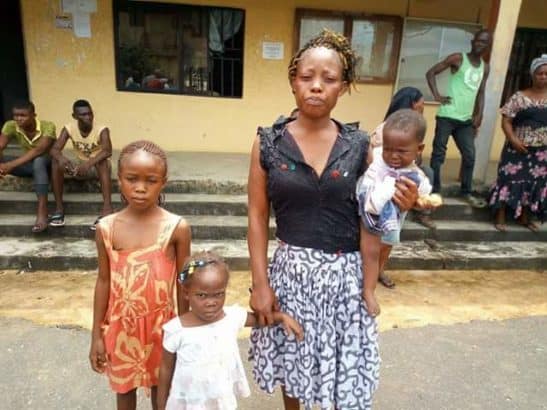 -Mrs Jibade has lamented the unlawful and untimely killing of her husband by operatives of the Police Special Anti-Robbery Squad.
-Government officials however say investigations are still on going on the matter.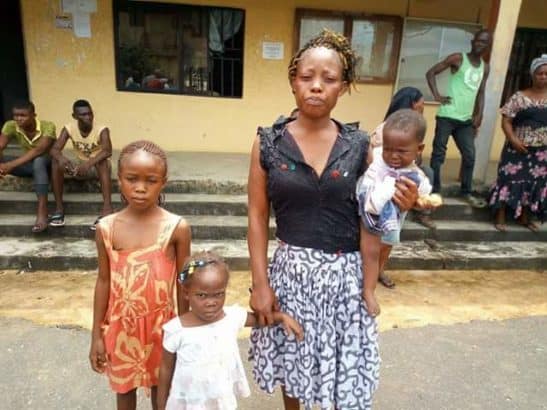 A resident of the Rumuakunde community, Emohua Local Government Area of Rivers State, Mrs. Gift Jibade has cried out for justice over the alleged killing of her innocent husband by operatives of the Special Anti-Robbery Squad.
Mrs Ajibade, alongside her husband's relatives, on Monday September 25, in Rumuakunde community, Emohua Local Government Area of Rivers State staged a peaceful protest to demand justice for her murdered husband whom she revealed was a taxi driver before he was shot dead by SARS officers.
It was gathered that the SARS men carried the deceased away from where they shot him and used plantain leaf to cover him.
There activities were however discovered by a lady in a nearby farm who raised an alarm.
Youths from the community responded in their numbers and aimed stones at the SARS operatives, who escaped in an unidentified vehicle with no plate number."
READ ALSO: Smugglers attack custom operatives with axes, machetes
Narrating events which culminated in the death of her husband, the mother of three said:
"On Monday Morning my husband who is a taxi driver called on me to go and register our children in school, after giving me the money, he told me he wanted to go out to buy something, immediately he left, just close to the playing ground, we saw people running, only for us to know that it was SARS operatives harrasing people ,so he took to his heels.
"He was however shot at the neck, when he fell down, the SARS man met him on the floor and shot at him again."
"The villagers carried the corpse to the killers being SARS, that was what Led to the protest"
"The children have been crying demanding to see their father, all to no avail."
"My husband Mr jibade is a peaceful man, he has lived in this Local Government for more than 10 years now."
READ ALSO: One week after Wike's allegation, court convicts five SARS policemen of extrajudicial killing
"We were surprised to hear in the news that SARS operatives labelled him a cultists, Please Mr Chairman and the good people of the State give us Justice, Mrs. Gift cries out."
The Chairman of the local government area, Chief Godspower Nnwoka, while commiserating with the family of the bereaved, also urged them to take comfort in God.
He further disclosed that the Council has commenced full scale investigation into circumstances that led to the man's death.