Cameroon deports 100,000 Nigerians over fear of Boko Haram spread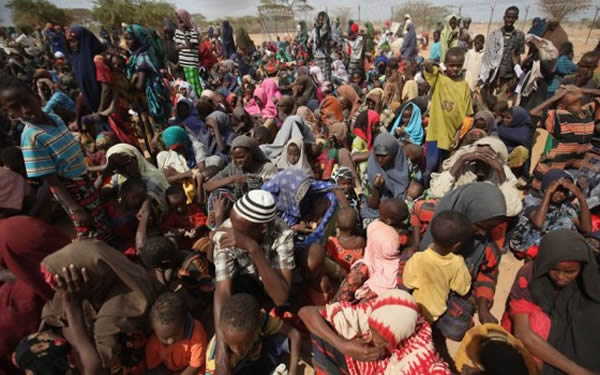 100,000 Nigerian refugees have been deported from Cameroon in the bid to curb the continued spread of the Boko Haram terrorist sect.
The deportation was made known on Wednesday by the UN refugee agency, Human Rights Watch (HWR)
HWR noted that the deportation disobeyed a plea by UN refugee agency to not send back anyone to the devastated North-Eastern Nigeria, where Boko Haram had wreaked havoc, killing thousands of individuals.
UN added that no deportation should occur, at least pending when peace is restored and security and human rights situation has greatly improved.
The HRW report expressed the possibility of the deportees facing new violence, displacement and destitution.
The group, which investigates allegations of human rights abuses worldwide, says the report is based on interviews with more than 60 refugees.
It added that soldiers assaulted physically and sexually, Nigerian asylum seekers and did not allow them access to the UN refugee agency.
READ ALSO: Police arrest Boko Haram commander in Ondo
The rights group claimed Cameroon deported, often violently, tens of thousands of the refugees since early 2015.
"The Cameroonian military torture and abuse of Nigerian refugees seems to be driven by an arbitrary decision to punish them for Boko Haram attacks in Cameroon and to discourage Nigerians from seeking asylum," said HRW Associate Refugee Director, Gerry Simpson.
Boko Haram had wreaked havoc on communities in north-east Nigeria and launched offensives in neighbouring Cameroon, Chad and Niger.
The group's goal is to enforce strict interpretation of Islamic law, known as sharia.
Since 2009, tens of thousands of people have died in the hands of Sunni fundamentalists in the region.
According to the UN, an estimated 2.7 million people fled their homes due to Boko Haram.