IPOB: 30 million Biafrans ready for street protest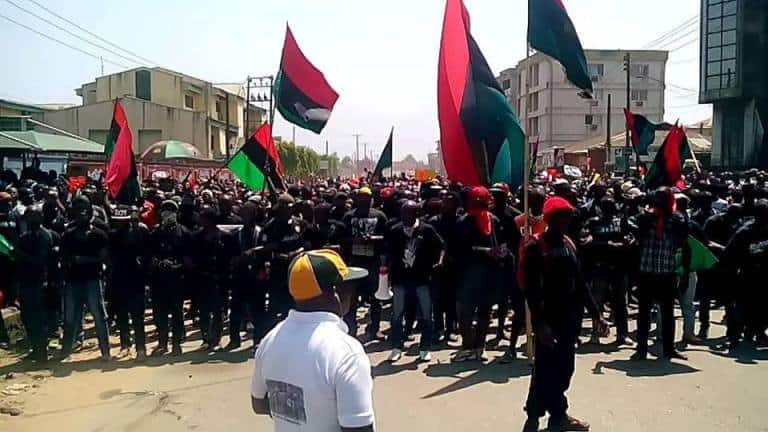 -Killing Nnamdi Kanu cannot stop the agitation for Biafra.
-The federal government should recognize Nigeria is now in a democratic dispensation.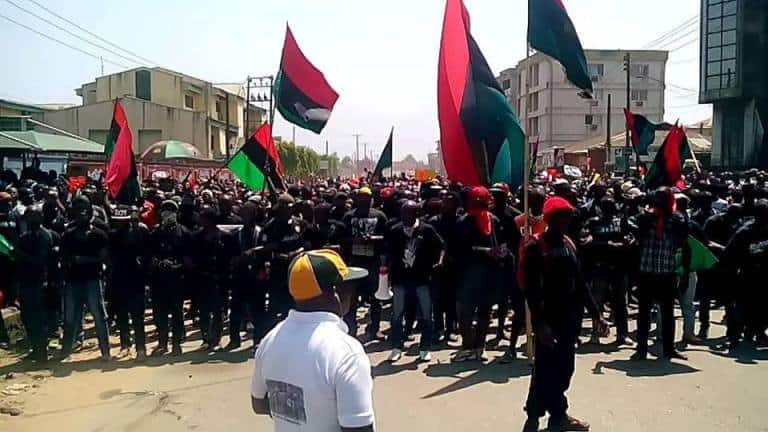 A community youth leader in Owerri Municipal Council of Imo state, Comrade Ifeanyichukwu Benwood, on Wednesday, disclosed that over 30 million pro-Biafra agitators will hit the streets to demonstrate support for the Biafra agitation.
Reacting to the Operation python dance by the Nigeria military in the Southeast region, Benwood in an interview with vanguard, noted the operation has only motivated them to take further steps towards the actualization of Biafra.
He also revealed the government should respect the peaceful approach employed by the group in pushing home its demands.
In his words, "We are not going to intimidated, we are not cowards, even after the civil war we bounced back. For anybody who think that we will be intimidated by what is happening, the person is lying.
If they look at the situation of things and they think that Nnamdi Kanu is the only person reliable and when they kill him this will stop the agitation, it is not true this will bring out millions of Nnamdi Kanu.
"We can longer tolerate all these, it has gotten to the extent, we are not going to be intimidated we are not cowards. Look at the situation of things you will see Nnamdi Kanu is not the only person, Kanu is just one person out of over 30 million South easterners that will start this agitations again."
Watch out and see. "Reasons because the government is neglecting us and they have pushed to the wall to the extent that we will not take this intimidation again.When you keep pushing people, there must be a reaction. The reaction is what is building up this agitations."
READ ALSO: Nnamdi Kanu's father will remain king – Gov. Ikpeazu
"In respect to this, the more they frustrate us, the more they see more agitators rising from different angles and we cannot continue to watch them. So flooding the Southeast with military is not in anyway going to affect what we stand for."
"However, what they have done is to push us to extreme hardship."
READ ALSO: Biafra: I don't know if Buhari endorsed proscription of IPOB – Femi Adeshina
"We know that this government has sown the seed of discord among the citizens and they have continued to do it to build a division. Whoever is close to Buhari should tell him to do the right thing.
"For the Senate President, Bukola Saraki, to come come out and say that the describing of IPOB as terrorist orgarnisation is illegal is enough for the President to know what is right for him to do."
"For God sake, this is not a military regime where you command the Army to go into the field. Democracy is being undermined by this government and the due process is not practised.
"The IPOB has not taken up arms and there is no reasons for the killings of civilians who have no arms. We have the suicide bombers killing innocent citizens and the Boko Haram, so this is where they should focus attention. There is justification for coming into Southeast where we have peace.
"My brother, we have endured this situation and our people do not deserve to die. For crying out loud, this is a country and a country must have a ruke and constitution. This is to let them know that flooding the Southeast region, with military is to help build more agitators."
See what some Biafra agitators did at the UN office.