#ResumeorResign: This is what really happened at Wuse market – Charlyboy
-I didn't go to Wuse market to protest – Charlyboy declares.
-Laments about what the future holds for the youths.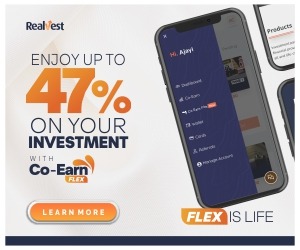 -He also says he doesn't mind dying for his country.
Convener of the "ourmumudondo" protest, Charles Oputa, a.k.a Charly boy has reacted to Tuesday's Wuse market attack against him and his team.
The group have been protesting the continuous medical vacation of President Muhammed Buhari in the UK, and were attacked at the Wuse market, Abuja where one of his aides was terribly injured and his car damaged.
However, speaking out about the incident, Charlyboy said he does not care if he dies fighting for the course of the nation.
He also expressed concern for the future of Nigeria, saying ''I cry for Nigeria, I cry for the future of the young generation, I cry for our youths.
''I have done my own and I will continue to do my own. If I died yesterday at Wuse market, I would have gone to the creator fulfilled,'' he told DAILY POST.
READ ALSO: Nigerian Catholic bishops kick against pop culture
Charlyboy denied going to the market to protest, saying he only went there to pick up some items after they had concluded their Tuesday protest at the Unity Fountain.
"Like I said, I did not go to the market to protest, I went with a few of my guys to pick up an item and in the process, the same people who have been attacking us stormed the market in a bus, mobilized some thugs, particularly the almajiris to attack us."
Narrating further, he said he would have been killed if not for the defence put up by one of his aides, who stopped one of the thugs from stabbing me with a dagger.
''I did not really care, I was just walking away and suddenly a man attacked me from behind with a dagger, in the process one of the guys came to my defense. When I was been taken away, they insisted on burning him alive. They had mobilized and gathered some tyres to set him ablaze before he took off from the scene, but before then, he had been brutalized.'
''Even when he tried to run into a moving taxi, he was dragged out . He, however held on, you really need to see his legs, he is currently in one of the hospitals.''
Charlyboy also revealed they could not be intimidated by the government or other pro Buhari supporters
"they can stop us from protesting on the street, they can attack us, but they wouldn't stop us from talking. As far as I am concerned, our protest will continue until Buhari returns or resigns.''
READ ALSO: Nigerian Army kills 10 Boko Haram insurgents, recovers 52 Cows, other items
It will be recalled that the protesters were attacked on Tuesday at the Wuse market in Abuja by some youths believed to be president Muhammadu Buhari's supporters during which Charly boy was given a chase.
But the quick intervention of the police prevented him and others from being lynched by the mob.
It was gathered that following the incident, the market was subsequently shut down and was only reopened on Wednesday.
Source: Naija News