Police arrests Five suspects for allegedly Kidnapping Governor's mother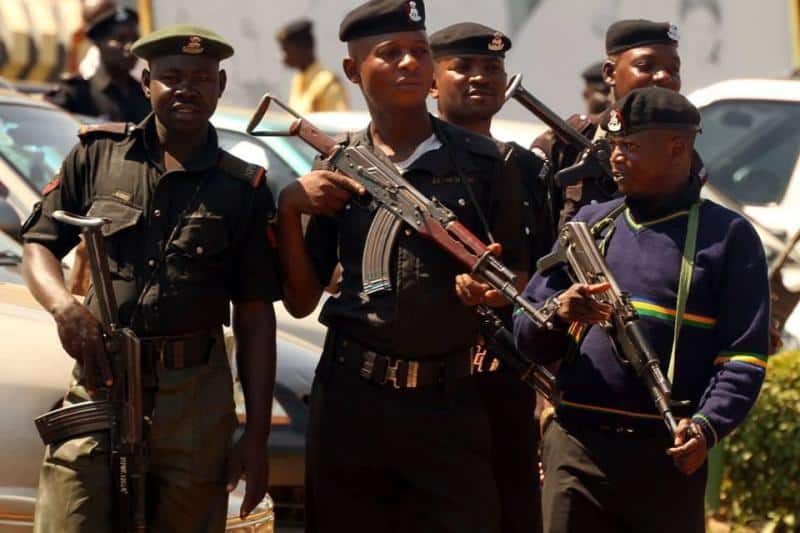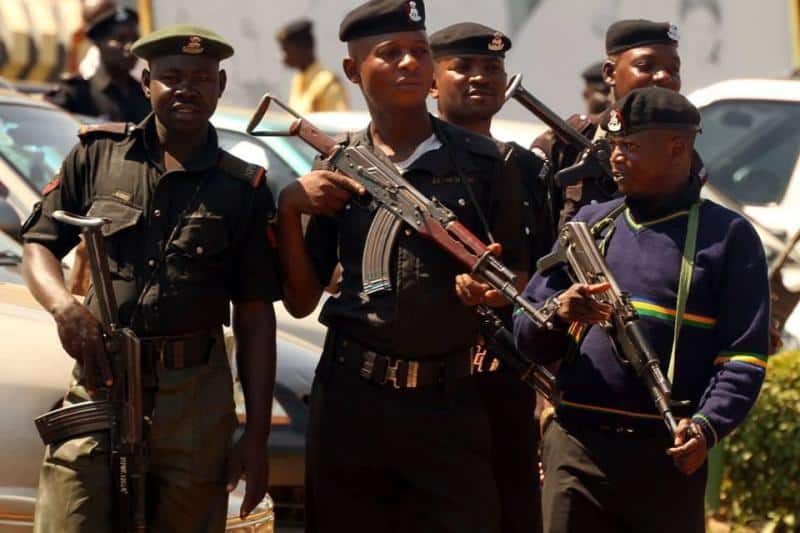 The Nigeria Police Force arrested five suspects on Tuesday in connection with the kidnap of Governor Yahaya Bello's Mother in May 2014.
Jimoh Moshood, the Nigerian police spokesperson, disclosed this at a news conference on Tuesday in Abuja.
The News Agency of Nigeria reports that Hawawu Bello, aged 80, mother of Governor Bello, the then Managing Director of Fair Plus Transport Services, was kidnapped in Uvete, Adavi Local Government Area of Kogi, on May 29, 2014.
Read also: 3 Policemen Arrested in Connection to Jail Break in Lagos State
The suspects are: Iliyasu Suleiman, 44, former Councillor and gang leader, Danjuma Ibrahim, 26, Iliyasu Obadaki, 35, Alhaji Nasiru, 43, and Hafiz Yakubu.
Mr. Moshood said that items recovered from the suspects include: two AK 47 rifles; 20 live cartridges; one army camouflage inner wear; two army camouflage pair of trousers, two army camouflage caps, one black Beretta, two plastic guns, three sharp knives and one axe.
Read also: Three Corrupt Police Officers dismissed in Lagos
He said that all the suspects had confessed to the kidnapping of the governor's mother and other robberies in FCT, Kogi and Niger.
He said that efforts were being intensified to arrest other fleeing members of the gang while the suspects would be charged to court on completion of investigation.
He urged members of the public to cooperate with the police to prevent crime and criminality in their localities.
Read also: 52 Generals, 597 others, Secertly Redeployed by the Army
In a related development, according to NAN report, Mr. Moshood said the Inspector-General of Police, Ibrahim Idris, had deployed a joint police team to the Abuja-Kaduna highway.
He said the team comprised Special Police force, Mobile Force, Counter Terrorism Squad, the Force Intelligence Team with its headquarters at Rijanah, Kaduna State.
The team, he said was under specific mandate to root out the kidnap for ransom gangs and armed robbery gangs terrorising the route.
Read also: Man who named Dog 'Buhari' freed
He said further that the operation was to compliment and augment the ongoing joint police/military operations on ground before now.
"The police personnel will be proactive and work on actionable intelligence at the disposal of the force and carry out massive deployment," he said.
He also said that Mr. Idris urged members of the public, especially commuters and people in towns and villages along the road to assist and cooperate with the police.
The Deputy Inspector-General of Police in charge of operation, Hyacinth Dagala, has been mandated to supervise the operation.