NSCDC Arrests Fake Doctor For Infecting 6-year-old with HIV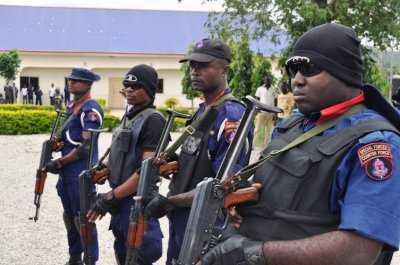 Nigeria Security and Civil Defence Corps, NSCDC, of Nasarawa State command has arrested a 30-year-old man for allegedly infecting a 6-year-old boy with HIV through transfusion of unscreened blood and operating an illegal clinic.
According to NAN report, the state Commandant of NSCDC, Lawan Bashir-Kano, told journalists on Wednesday in Lafia that the suspect, Jonathan Ibrahim, was arrested on July 17.
Read also:Police Arrest Passenger For Drugging Driver, Stealing Vehicle
He said that Mr. Ibrahim, who hails from Iwashi village in Doma Local Government Area of the state, was arrested following complaint about his activities from members of the public.
Mr. Bashir-Kano said preliminary investigations revealed that the suspect, who operates an unregistered clinic, last year, transfused contaminated blood to the 6-year-old boy, thereby infecting him with HIV.
Read also: Police Officer who killed tanker driver in Apapa has been arrested
He said the parents of the boy recently discovered that he had been infected with the virus.
He added that tests were carried out on boy in Lafia following frequent illness showed that he was HIV positive.
The commandant said the suspect had confessed to running an illegal clinic and transfused unscreened blood to the patient in question at his facility last year.
Mr. Bashir-Kano said the command, in collaboration with the state Ministry of Health, as well as the Medical and Dental Council of Nigeria in the state would ensure that the suspect was prosecuted.
Read also: Commotion in Apapa: Policeman kills three trailer drivers, angry mob sets bank on fire
"If such persons are not made to face the wrath of the law, there would be increased cases of untimely death occasioned by fake medical treatment," he said.
The commandant called on members of the public to be vigilant and wary of fake medical practitioners.
He added that they should report any suspicious medical personnel or outfit to security agencies for action.
The suspect who told journalists he graduated from the School of Health Technology, Keffi as an environmental health officer, confessed that he had no license to operate the clinic.