Jay-Z's Networth Advances, See His Latest Net Worth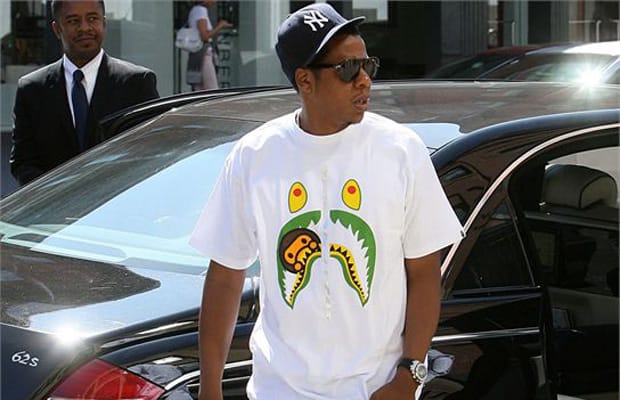 Jay-Z, whose real name is Shawn Carter, was born in Brooklyn, New York in 1969 and has successfully built a reputation as a business mogul. He is an American rapper, songwriter and business man who has a net worth of over  $800 million.
Jay-Z has earned his net worth through his career in the music industry, and as an extremely successful entrepreneur. He is a co-founder (along with Damon Dash and Kareem Biggs) of Roc-A-Fella records which is a highly successful record label.
He is also the current majority owner of music streaming service Tidal which was recently valued at $600 million. Jay-Z released his debut album "Reasonable Doubt" in 1996.
It ranked 248 on Rolling Stones 500 Greatest Albums of all Time. He would eventually go on to sell more than 60 million studio albums worldwide.
With continued success, Jay-Z's personal net worth is expected to reach $1 billion or more within his lifetime. A truly incredible net worth achievement for any individual.
READ ALSO: Kanye West: Behold the rapper's 2017 net worth
In 2017 he signed a second deal with Live Nation that is worth $200 million over 10 years. His endorsement deals include those with Chevy, Budweiser, Armadale Vodka, and Hewlett Packard. Every single album he's ever released has gone platinum and he sold Rocaware clothing for $204 million back in 2007 all contributing to the growth of his personal net worth.
Jay-Z is a very successful entrepreneur with investments in a variety of industries. He is the co-owner of the 40/40 Clubs, in New York City, Atlantic City, and Chicago. He has Def Jam records, Roc Nations Label, Roc Nation Sports and Roc-A-Fella records within his empire, is  co-director of Budweiser Select and was formerly a part owner of the NBA's Brooklyn Nets.
Net worth Growth over 5 Years
| | |
| --- | --- |
| Year | Estimated Net Worth (in million dollars) |
| 2013 | $475,000,000 |
| 2014 | $520,000,000 |
| 2015 | $550,000,000 |
| 2016 | $610,000,000 |
| 2017 | $810,000,000 |
READ ALSO: Revealed: Reportedly Jay Z Reportedly Cheated On Beyonce
In addition to his musical career, Jay-Z has featured  in films, such as, Back Stage, State Property, Street is Watching, Paper Soldiers and Fade to Black.
Jay-Z married singer/actress Beyoncé in 2008 and as a couple, they have an estimated combined net worth of $1.16 billion.
He had a net worth of $610 million as at 2016 but In 2017, Forbes estimated his net worth at $810 million which represents a considerable increase in fortune and this might even increase before the year draws to an end.